Omahans help city's feral cats, a population that exceeds 60,000 kitties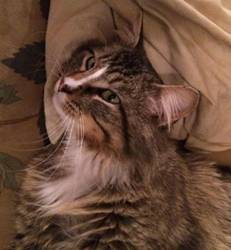 There are nearly a half-million people in Omaha. Many know that fact. Here's a stat most don't know: for every seven people in town, there's a feral cat. That's over 60,000 felines living out of doors in our city.
That number provides a number of challenges. Overpopulation is an on-going and increasingly difficult concern. The Nebraska Humane Society took in over 9,000 cats in 2017, putting a strain on its resources. Many cats, for various reasons, are euthanized as a result. Adoption is the best thing you can do to aid the shelter and cats who come through its doors. Click here to see adoptable cats from NHS.
Another concern the feral cats present concerns birds- that's an issue that requires much more time and depth- and results in billions of birds we're accustomed to seeing and hearing becoming non-existent. There is another concern surrounding so many feral kitties that some are actively tackling and can better effect, though.
As reported in the Omaha-World-Herald recently, some folks who care about the well-being of so many wild keeters are making sure there are warm places for ferals to hang during these cold months. In an event sponsored by Felius Cat Café and Omaha Wags to Riches, a rescue organization, a handful of caring cat lovers built shelters out of tubs, foam, and straw where kitties can shield themselves from the elements.
This is a heartwarming and noble effort from local felinophiles that solves an immediate problem for cats. Spaying and neutering those feral cats is a bigger issue that these folks and others at the Nebraska Humane Society, Feline Friendz, and elsewhere are working to better, too. Everyone can help and there are many ways to do so.
If you are interested in trapping and spaying or neutering feral or free-roaming cats in your area, and live in the city of Omaha, please call 402-905-3490 to discuss your options as a feral cat colony caretaker. If you live outside of the Omaha city limits, please contact Feline Friendz at www.felinefriendz.org for more information.