PeacefulRoads CBD Products For Pets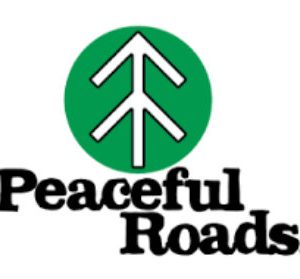 We make many choices about what we buy, who we buy from, and why. Sometimes it's difficult to know what to choose. PeacefulRoads, one of our newest Pet Partners at Pets in Omaha, hopes to take some of the guesswork out of considering CBD products for your pets. Read a bit about PeacefulRoads below, and take a look at the PeacefulRoads website here for more information.
PeacefulRoads was created to offer the highest quality CBD products available to the public. We differentiate ourselves from other brands by sourcing our raw ingredients from the leading extraction facility in the USA. API (Active Pharmaceutical Ingredient) certified CBD is the highest level of certification currently available. PeacefulRoads uses API certified CBD in our Premium Tinctures that receives full panel testing of mycotoxins and heavy metals. Our dissolvable CBD Powder is our most versatile product and is created without chemical emulsifiers commonly used in the industry.
PeacefulRoads believes pets deserve the same quality CBD as humans. Current CBD products directed towards pets try to mask their lower quality ingredients with flavoring or other masking agents. PeacefulRoads allows pets to enjoy the superior quality of our products while allowing their human owners to receive the benefits as well without having to purchase separate forms of CBD for themselves.
Finding the right CBD products can feel overwhelming at times, the market is saturated with brands with big claims. It seems like a journey trying to find the right one. PeacefulRoads wants to ease that burden by simplifying the decision making process. We believe we create the best CBD products in the world, and that's why we have created the slogan, "Your CBD Journey Begins Here."