Person of Interest Named in Case Involving Dog in Dumpster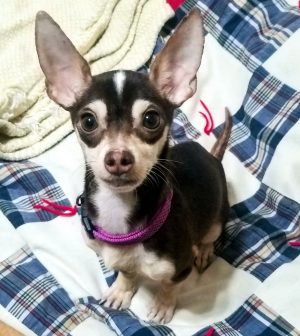 Earlier this week, we told readers about a four-pound pup named Oscar that was rescued from a dumpster after someone threw him away to die. Luckily, the Animal Rescue League in Des Moines was able to take him in and is caring for him currently.
After a bit of investigation, the shelter has named someone of interest in the case. According to NBC's WHO-TV in Des Moines: "The ARL is naming Derrick Dewayne Peterson as a person of interest in the investigation.  Anyone with information about his whereabouts is asked to call Des Moines Police."
Stay tuned for updates on the case and we'll bring you any news we hear about the person of interest and Oscar's reccovery.