Pet-friendly ranking for Omaha in 2019 is again lower than we'd all like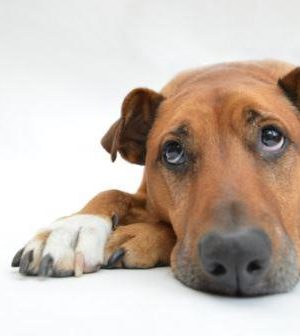 For the last couple of years, we have been able to monitor how friendly our city has become to our pets through a series of measures. Wallethub, for example, compared the pet-friendliness of the 100 largest cities in the U.S. using 24 key metrics. The data set, Wallethub says, "ranges from minimum pet-care provider rate per visit to pet businesses per capita to walkability."
With National Homeless Animals Day approaching and over 85 million U.S. pet-owning households projected to spend $75 billion this year, WalletHub recently released an in-depth report on 2019's Most Pet-Friendly Cities as well as accompanying videos. You can find the information in its entirety here and some key stats can be found below.
The study is completed annually in order to "determine where Americans' animal companions can enjoy the best quality of life without breaking the bank."
Here are some key stats from the study:
Most Pet-Friendly Cities Least Pet-Friendly Cities
Scottsdale, AZ
Orlando, FL
Tampa, FL
Austin, TX
Phoenix, AZ
Las Vegas, NV
Atlanta, GA
St. Louis, MO
Seattle, WA
Portland, OR
On the flip side, here are the ten least pet-friendly cities in the country:
91. Detroit, MI
92. Aurora, CO
93. Nashville, TN
94. Newark, NJ
95. Santa Ana, CA
96. Chula Vista, CA
97. Milwaukee, WI
98. Buffalo, NY
99. Laredo, TX
100. Fresno, CA
Stockton, California, has the lowest average veterinary care costs (per visit), $37.08, which is 2.3 times lower than in Plano, Texas, the city with the highest at $84.24.
Miami has the most veterinarians (per square root of population), 0.3380, which is 88.9 times more than in Newark, New Jersey, the city with the fewest at 0.0038.
St. Paul, Minnesota, has the lowest monthly dog-insurance premium, $34.84, which is 2.5 times lower than in San Francisco, the city with the highest at $88.76.
San Francisco has the most pet businesses (per square root of population), 0.8455, which is 21.4 times more than in Newark, New Jersey, the city with the fewest at 0.0395.
So, where does Omaha rank?
In years past, Omaha has been middle of the pack. This year, we check in the bottom-third of the 100 biggest cities in the country. Lincoln and Omaha both find themselves in the 60s.
So what accounts for the drop and low ranking generally?
First, the only reason we're not in the 70s or 80s is our relatively low cost of living. Vet care and pet insurance is cheaper than average. And the reason we're in the 60s and not creeping up the list like other metro areas? Overall pet health measures are low, as are pet-friendly amenities other cities are happy to enjoy.
To climb the list, Omaha needs to catch up in a number of areas and include number of parks, availability of public spaces for pets, and improve health factors. For detailed numbers, see the complete report in the link above from Wallethub.