Pet Insurance: once an idea, now a necessity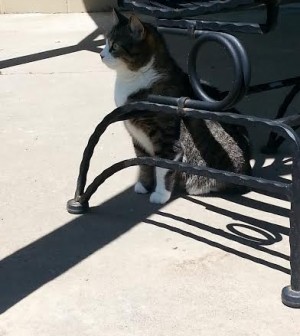 Medical advances have grown in animal care, just as they have with humans. There are even specialists for pulmonary or cancer issues in animals. Animals that could not have been saved 20 years ago, can be saved now. But just like with human care, the costs have skyrocketed. A hip replacement is possible for a dog, but the bill could be upwards of $10,000. Animals that have been hit by cars can be saved now better than they could a few years ago, but again the costs get high fast.
Even something like your dog swallowing something he shouldn't and getting his stomach stopped up. That used to be fatal, but it can be fixed now with surgery, and about $2,000. Knowing the animal could be saved makes it a very tough decisions when you have to choose between getting a quick loan for a few thousand dollars or having the animal put down.
It is similar to human insurance in some ways, but different in that you pay the vet and then file a claim with the insurance company and they reimburse you. They do not always cover preexisting conditions, but if you get insurance early in the dog's life, they will cover a chronic condition. You can choose options as far as co-payments and premiums. There is also a very wide variety in prices, ranging from $10 to $100 per month. Be aware that the older your pet the more you are likely to pay in monthly fees and excess payments if anything happens, dogs are generally perceived as being old once they get past 7, cats can be harder to insure once they are older than 10. While there are some insurers that cater specifically for older cats and dogs, you get what you pay for. Be sure you know what you are getting, health officials advise.
The North American Pet Insurance Association says it is getting about 10 percent more pets insured each year. Still, they estimate only about two percent of dogs and cats are insured in the United States and Canada. Pet insurance could be a good idea, but policies are complicated so it is a good idea to read policies carefully.
Trupanion is a leading pet insurer and you can get a free quick quote from it by clicking the Trupanion banner atop our homepage's right column.