Pet Partner Spotlight: Meet JBT's Variety Store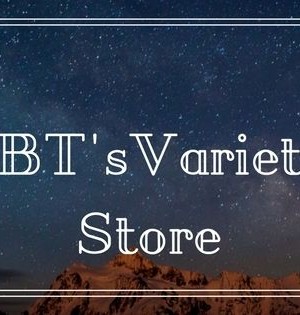 Mary Christiansen, owner of JBT's Variety Store, a locally-operated eBay store specializing in neon clocks and golfing headcovers, loves the variety her online business provides, just like she loves dogs. The business is one-year-old, but her love for dogs (especially Boston Terriers) goes back much farther than that.
The headcovers she sells illustrate her love for animals, mostly dogs. There's a great variety of them an many are unique. Today, you can find her products on eBay (click here to see her store), but she's hoping this "part-time gig that I started online will eventually become full time," she says. She's in the process of getting a website dedicated to just animal headcovers as they're so popular.
Christiansen has loved animals since she was little. "We always had a dog, a cat, or a combination of the two when I lived at home.  My mom would bring home the strays," she laughs. "Usually, it's the kids that do that!" She has adopted several dogs from Mid-American Boston Terrier Rescue and volunteers for the group currently.
Volunteering is her way of showing her love for animals now- she's in an apartment rather than having a larger space, so she's being mindful of dogs and their happiness by not subjecting them to a small space. "I will have dogs again, eventually, when I buy a house someday."
Christiansen, of Omaha, grew up in Blair, NE. She has two grown boys; one of which helps her out in business. She's a sports fan, so "it's a good thing I had boys!" she says. The family likes to get together for Huskers and Cubs games when it can.  Both sons live in Omaha also. Mary has a full-time job and an insurance company, too.
When you're looking for a special, specific team-or-animal themed item like a clock or golf headcover, keep JBT's in mind! When you visit her eBay store, you'll also find she has non-neon clocks, lighting, and much more to fill out your gameroom or other favorite place. She's got a perfect rating with hundreds of reviews, so check her store out.
Thanks to Mary for supporting Pets in Omaha!