Pet Partners: Bennington's Fetch Pet Emporium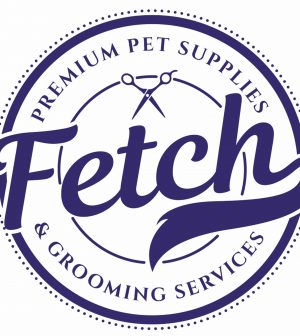 Fetch may be the area's newest pet products store, but the Fetch family has been working with and in the pet community for two decades.
Jocelyn Nickerson and company opened Fetch Pet Emporium to offer a close and personal option for pet owners in Bennington and Washington County. "We aim to please and are thrilled to be able to cater to our customers with premium pet products and fear-free grooming," Nickerson told Pets in Omaha recently.
There are many pet food stores and groomers in the area, so what's different about Fetch? "We provide an upscale environment for pet lovers who are looking to provide the best food, supplies, and grooming options for their furry family members," Nickerson said.
"Our knowledgeable staff is ready to assist each client with a personalized experience. Our mission is to delight our customers!"

Jocelyn Nickerson
Nickerson may be a familiar name and face if you've been a part of the rescue community in and around Omaha. Over the past 18 years, she's been proud to serve the Nebraska community and beyond in her quest to protect animals of all shapes and sizes. "That time blessed me with a robust network of friends and colleagues who truly supported this endeavor to serve even more pet families."
Nickerson's philosophy is based in acts of service and she feels privileged to provide high-quality products and exemplary service to Fetch's customers.
So, what can pet owners expect from Fetch? Monthly Promotions & Discounts provide customers with savings on the store's Nutritious and delicious foods for pets of all ages and sizes!
Grooming is available at Fetch, too! Click here to view the Grooming Gallery.
Fetch Pet Emporium is located on Highway 36 at 160th Street in Bennington, NE. Contact the store by phone at (402) 502-4502, find it on the web at www.fetchpetemporium.com/, and be sure to like the store's Facebook page here.