Pets on the Patio: vote coming that could allow it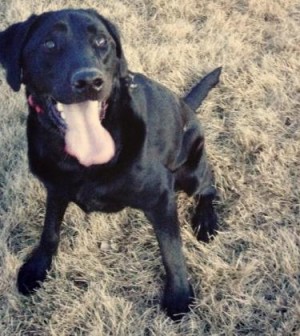 Next week, the Douglas County Health Department will vote on whether pets should be allowed on patios where food is served according to this recent article. We know animal lovers would always enjoy having pets with them when out to eat or doing some shopping, so fingers crossed. From the article, it's clear numerous business owners and customers have voiced their opinion, so  hopefully their voices will be heard and considered when the variance goes to a vote. Stay tuned for updates on that.
Where, currently, can you take your pet along?
www.dogfriendly.com has this list of dog-friendly places in Omaha. Some advice though, always call ahead if there's any question as to whether your pup will be welcome where you are going. Policies and laws change, so best to be prepared. Also, a "dog-friendly" hotel  usually means your dog is welcome, but you must pay a deposit in case Fido gets frisky with the lamp, carpet, bedding or Bible in the drawer. Lastly, we're not altogether sure each of these places is open since this list was compiled. Again, call ahead! And… the list is not complete, so there's that.
Dog-Friendly Hotels
Best Western White House Inn -305 North Fort Crook Road  Bellevue
Microtel Inn & Suites By Wyndham Bellevue -3008 Samson Way  Bellevue
Rodeway Inn Bellevue -1110 Fort Crook Road  Bellevue
Holiday Inn Express & Suites Omaha I-80 -16175 Stevens Pointe  Gretna
Americas Best Value Inn – Omaha -7101 Grover Street  Omaha
Baymont Inn & Suites Omaha Ne -3301 South 72nd Street  Omaha
Comfort Inn & Suites Omaha -7007 Grover Street  Omaha
Comfort Inn Omaha -9595 S 145th St  Omaha
Doubletree Suites By Hilton Omaha -7270 Cedar Street  Omaha
Econo Lodge West Dodge Omaha -7833 West Dodge Road  Omaha
Hawthorn Suites By Wyndham Omaha / Old Mill -360 South 108th Avenue  Omaha
Hilton Omaha -1001 Cass  Omaha
Hilton Omaha -1001 Cass  Omaha
Holiday Inn Express Hotel & Suites Omaha West -17677 Wright Street  Omaha
Holiday Inn Express Omaha West – 90th Street -8736 West Dodge Road  Omaha
La Quinta Inn Omaha – Northwest -3330 North 104th Avenue  Omaha
La Quinta Inn Omaha – Southwest -10760 M Street  Omaha
Motel 6 Omaha -10919 J Street  Omaha
Motel 6 Omaha -10919 J Street  Omaha
New Victorian Inn & Suites -10728 L Street  Omaha
New Victorian Inn & Suites -10728 L Street  Omaha
Quality Inn & Suites – Omaha -9505 South 142nd Street  Omaha
Sheraton Omaha Hotel -655 North 108th Avenue  Omaha
Sleep Inn And Suites – Omaha -2525 Abbott Dr  Omaha
Super 8 Motel Omaha Ne -7111 Spring Street  Omaha
Super 8 Omaha West Dodge -11610 West Dodge Road  Omaha
Pet-Friendly Extended Stay Hotels
Candlewood Suites Bellevue -10902 South 15th Street  Bellevue
Candlewood Suites Omaha Airport -2601 Abbott Plaza  Omaha
Residence Inn Omaha Central -6990 Dodge Street  Omaha
Staybridge Suites Omaha 80th And Dodge -7825 Davenport Street  Omaha
Towneplace Suites Omaha West -10865 West Dodge Road  Omaha
Dog-Friendly Attractions
Black Elk/Neihardt Park -College Drive  Blair
Fremont and Elkhorn Valley Railroad and Nebraska Railroad Museum -1835 N Somers Avenue  Fremont
Gerald R Ford Birthsite and Gardens -3202 Woolworth Avenue  Omaha
Heartland of America Park and Fountain -8th and Douglas Streets  Omaha
Joslyn Castle -3902 Davenport Street  Omaha
Lewis and Clark National Historic Trail -601 Riverfront Drive  Omaha
Mormon Trail Center at Historic Winter Quarters -3215 State Street  Omaha
Old Market Shopping District -Farnam to Jackson Streets/10th to 13th Streets  Omaha
Dog-Friendly Restaurants
Chipotle -10403 S 15th Street  Bellevue
Chipolte -3605 N 147th Street  Omaha
Chipotle -201 S 72nd Street  Omaha
Chipotle -13203 W Center Road/H 38  Omaha
Chipotle -2717 S 177th Street  Omaha
Chipotle Mexican Grill -201 S 72nd Street  Omaha
Chipotle Mexican Grill -3605 N 147th Street, # 111  Omaha
Chipotle Mexican Grill -13203 W Center Road/H 38  Omaha
Dante Pizzeria Napoletana -16901 Wright Plaza  Omaha
Goldberg's II Dundee -2936 S 132nd Street  Omaha
Jason's Deli -7010 Dodge Street/H 6  Omaha
Jason's Deli -12320 L Street/H 92/275  Omaha
Qdoba -1110 S. 71st Street  Omaha
Taste -11036 Elm Street  Omaha
Pet-Friendly Shopping Centers
Nebraska Crossings Outlet Stores -14333 S H 31  Gretna
One Pacific Place -103rd and Pacific Street  Omaha
Pet-Friendly Stores
Petco Pet Store – Bellevue -10511 South 15th St.  Bellevue
Luxe Pet Boutique, Inc. -20330 Veterans Drive, Ste. 6,  Elkhorn
Tractor Supply Company -2850 E 23rd Avenue N  Fremont
Dogtopia of Omaha -13239 Portal Drive Suite 103  La Vista
Anthropologie -120 Regency Parkway, #158  Omaha
Half Price Books, Records, Magazines -12355 W Center Road  Omaha
PetSmart Pet Store -715 S 72nd St  Omaha
PetSmart Pet Store -3003 Oak View Dr  Omaha
Petco Pet Store – Omaha -7110 Dodge St.  Omaha
Petco Pet Store – Omaha – Northwest -13660 West Maple Road  Omaha
Petco Pet Store – Omaha West -13315 West Center Road  Omaha
Souls Desire Bookstore -1026 Jackson Street in Old Market  Omaha
The Bike Rack -14510 Eagle Run Dr  Omaha
The Lotus -1207 Howard Street  Omaha
Three Dog Bakery -3201 Farnam Street #6108  Omaha
Three Dog Bakery -17151 Davenport Street, Suite 105  Omaha
Tractor Supply Company -9630 Ida Street  Omaha
Tractor Supply Company -7910 L Street/On H 92/275  Omaha
Urban Outfitters -745 N 14th Street  Omaha
Dog-Friendly Wineries and Vineyards
Soaring Wings Vineyard -17111 S 138th Street  Springfield
Off-Leash Dog Parks
Hefflinger Park Dog Park -112th Street and West Maple Road  Omaha
Dog-Friendly Parks
Platte River State Park -14421 346th Street  Louisville
Memphis State Recreation Area -County Road D  Memphis
Glenn Cunningham Lake Park -8660 Lake Cunningham Road  Omaha
Two Rivers State Recreation Area -27702 F Street  Waterloo
Pet-Friendly RV Parks and Campgrounds
Eugene T. Mahoney State Park -28500 W Park H  Ashland
Linoma Beach Resort -17106 S 255th Street  Gretna
West Omaha KOA -14601 H 6  Gretna
Memphis State Recreation Area -County Road D  Memphis
Glenn Cunningham Lake Park -8660 Lake Cunningham Road  Omaha
Two Rivers State Recreation Area -27702 F Street  Waterloo
Day Kennels
PetsHotel by PetsMart Day Kennel -3103 Oak View Dr.  Omaha
Emergency Veterinarians
Animal Emergency Clinic -15791 W Dodge Rd  Omaha
Emergency Animal Clinic -9664 Mockingbird Dr  Omaha