Pick a Pooch 2020 – Explore the virtual event NOW!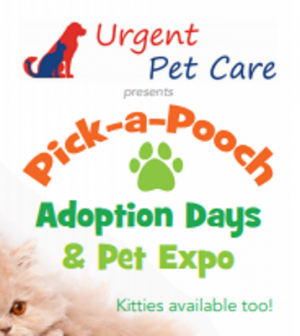 Pets in Omaha is hosting a virtual Pick a Pooch, brought to you by Urgent Pet Care, and folks are enjoying much of what's typically available at the annual in-person event.
Between the dates of July 25 and August 31, visit www.pickapoochomaha.com to see adoptable animals from 15 area shelters and rescues, watch videos from speakers and experts from the pet industry, and shop from over 70 pet-loving vendors.
We'll be releasing content from start to finish, including helpful information and special offers from our partners. Check in now and make a note to come back again and again before the end of August.
When you're there, make sure to scan the homepage for content AND click the pages at the top of the page. These shortcuts will take you right to the speakers, adoptable animals, vendors, etc.
In-person events will resume in the spring of 2021 (we hope!) and we look forward to seeing now and again next year!