Most Popular Pet Names and Breeds in 2021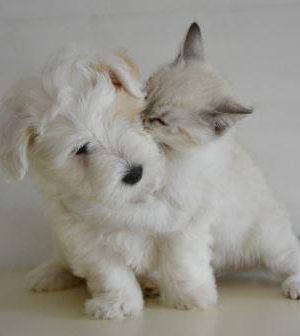 This year, our country has seen unprecedented growth in animal ownership thanks to the COVID-19 pandemic and the effects of it on our emotional health. And most times, a new animal in the family gets a new name. And more people adopting means more people selecting preferred breeds, of which there are a few.
That said, let's take a look at the most popular breeds and names of 2021. A little review is below, but you can view the original article we're pulling from here.
Top 10 Dog Names of 2021:
Bella
Luna
Max
Daisy
Charlie
Lucy
Milo
Buddy
Rocky
Cooper
Top 10 Cat Names of 2021:
Luna
Bella
Oliver
Milo
Leo
Simba
Lucy
Loki
Max
Nala
Top 10 Dog Breeds of 2021:
Mixed Breed
Labrador Retriever
Golden Retriever
German Shepherd Dog
French Bulldog
Goldendoodle
Yorkshire Terrier
Boxer
Great Dane
Shih Tzu
Top 10 Cat Breeds of 2021:
Mixed Breed
Main Coon
Persian
Ragdoll
Siamese
Sphynx
Bengal
British Shorthair
Russian Blue
Siberian
Embrace, a pet insurance company, used the claims filed to gather the name/breed info above. That said, the company revealed its most common insurance claims for the year for both dogs and cats combined. Here they are, just for fun:
Top 10 Insurance Claims of 2021:
Skin Issues
Gastrointestinal Issues
Ear Infections
Seizures
Urinary Tract Infections