Press Release: Pets in Omaha's Warmest Wishes Donation Day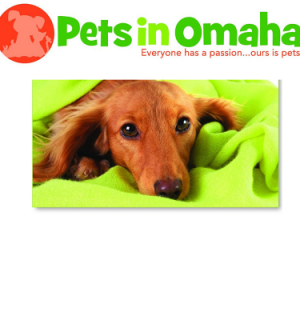 Pets in Omaha to host "Warmest Wishes Donation Day" benefiting Papillion's Town & Country Humane Society, Saturday, September. 27, 2014
Town and Country Humane Society, a no-kill Papillion animal shelter, is in need of supplies to provide a better quality care for animals it fosters.
Pets In Omaha, an organization committed to advocating for animal adoption, education and building Omaha's pet community, will be hosting a benefit, "Warmest Wishes Donation Day" on Saturday, Sept. 27. The event will be held from 10 a.m-1p.m. on the Plaza Omaha campus, 11911 I Street.
Pets In Omaha will be filling a truck with supplies and collecting monetary donations in hopes of providing essential pet supplies the shelter uses every day. Items will be delivered it to the Papillion-based Humane Society at the conclusion of the event.
Pets In Omaha is seeking the public's help in order to do provide the shelter with plenty of needed supplies. All donations and proceeds will go towards providing care to shelter animals, paying for medical costs for adoptable animals and lessening the financial burden on the non-profit animal shelter. The donation truck will be located on the east side of the Plaza Pontiac, Buick GMC campus, north end off I Street. Pets in Omaha and Town and Country staff members will be present to collect the following items:
Laundry Detergent & Dish Soap
Blankets – For use as bedding in the dog kennels
Towels – For cat bedding, and dog baths
Quality Dry Dog & Cat Food – Brands with some form of meat as the first ingredient. Canned food is also welcome
Small Litter Pans – 9 quart medium, or 16 x 12 1/16 x 4 1/8
3 Quart Stainless Steel Dishes
Office Supplies, paper, Post-its, Scotch tape
Collars and Leashes
Solid Rubber Toys ( Kongs, Nylabone)
Medical Supplies – triple antibiotic ointment, gauze, bandaging tape, etc.
55 Gal. Trash Can Liners
Paper Towels
Monetary donations can also be made online at www.townandcountryhumanesociety.org. From the Town and Country Web site: "Town & Country Humane Society is a non-profit, no-kill shelter run entirely by volunteers serving eastern Nebraska and beyond. We are dedicated to providing a safe and caring living facility for pets in need until a loving home can be found, as well as helpful information for those wishing to rehome or adopt an animal."
Pets In Omaha's mission is to find homes for animals and prepare pet owners to provide those animals with an environment in which they can attain a high quality of life. We'll help animals by promoting adoption and help people by presenting information, giving advice, utilizing resources and connecting people with pet partners in our community."
Please contact Lee Legenhausen, Pets in Omaha founder, at cyberlee3@cox.net, or Eric Forrest, Pets in Omaha Editorial Manager, at eforrest95@gmail.com for more information.