Puppy Mill Workshop aims to arm advocates with knowledge, action plans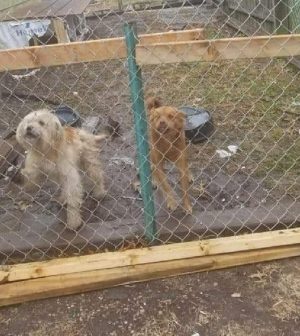 Most of us agree- puppies shouldn't be commercially farmed. If you are of that mind, have never known how you can help, and want to make a difference, you're in luck.
In April, there will be two puppy mill workshops co-hosted by Bailing Out Benji and the Humane Society of the United States. Omaha's event will be on April 16 and North Sioux Falls, SD will be held on April 17.
The goal of these meetings is to educate citizens about the puppy mill issues in their communities and activate them to make changes. Among other things, the groups will be talking about puppy mills, pet stores, passing humane ordinances, and how to speak to the media. These events have been co-hosted by both groups across the country and have helped to build grassroots coalitions that have gone on to create change in their communities, including the passing of several humane ordinances that prohibit the sale of puppies and kittens in stores. 
For more on Bailing Out Benji and its mission, check out www.bailingoutbenji.com. Updates on the Omaha event can be found here.