Puppy scams target Omahans – What to watch out for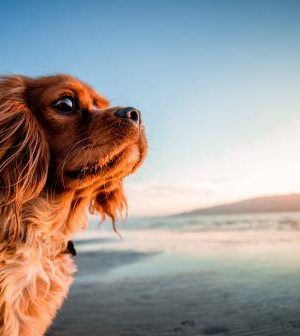 COVID-19 has impacted nearly every aspect of our lives. We've all experienced changes in shopping, had to think about the safety of routine gatherings, and even the way we adopt animals. And when the world throws us for a loop, we know there are folks out there who will try to exploit confusion, sensitivities, and situations produced from change. It's no wonder then that puppy scams are on the rise in 2020.
A recent news release from the Better Business Bureau shows how the trend is rising. "With this rising demand (for new pets) has come a spike in pet scams," the Bureau said, "in which an online search ends with a would-be pet owner paying hundreds of dollars or more to purchase a pet that ultimately doesn't exist."
In the last few days, both KETV and the Omaha World Herald have published articles featuring folks in Omaha who have been scammed. One woman in the KETV story tells of having to tell people who arrive at her home and expecting a puppy they've paid someone else for, she doesn't have puppies and doesn't know why her address was used as a pickup location. It's terribly sad for everyone involved.
Why is this happening?
More folks at home has meant, among other things, more puppies to fill the space. Criminals are taking advantage of our collective emotional state, promising cuteness and love, only to complete a money grab.
How the numbers are rising
As one can see in the table below, reports of pet scams have increased in each of the last few years. From 884 reports resulting in losses of about a half million dollars in 2017, we've arrived at thousands of cases in 2020 with millions of consumer dollars lost to crooks.
x
| | | |
| --- | --- | --- |
| Year | Pet Scam Reports | Losses |
| 2017 | 884 | $448,123 |
| 2018 | 1,578 | $718,248 |
| 2019 | 1,870 | $1,016,380 |
| 2020 (through 9-30) | 3,231 | $2,347,363 |
| 2020 (projected) | 4,308 | $3,129,852 |
x
So, how should we change to avoid the scams?
First, it is not a good idea (or a humane one, usually) to buy a dog online. Adopt from a local shelter or rescue. That said, here's what the Better Business Bureau suggests when buying pets online:
See the pet in person before paying any money. Consider a video call with the seller so you can see them and the actual pet for sale. Since scammers are not likely to comply with the request, this may help avoid a scam.
Do a reverse image search of the photo of the pet and search for a distinctive phrase in the description.
Do research to get a sense of a fair price for the breed you are considering. Think twice if someone advertises a purebred dog for free or at a deeply discounted price … it could be a fraudulent offer.
Check out a local animal shelter online for pets you can meet before adopting.
BBB urges more law enforcement action against pet scammers.
The media and public should help to educate those looking for pets online by sharing BBB's tips and study.
If you happen to become a victim of a pet scam, who should you contact?