Pups With a Purpose Prepares Pooches for Lives in Service Work
Specialty Dog Trainer Jessica Gleason is fascinated by mutually beneficial relationships that dogs and people create. What's more, she's taken her interest in the bond to specific places where the relationship can create more positivity.
"I believe that dogs can become a bridge in healing for both the mind and body in various settings like schools, rehabilitation centers, therapist's offices, and many other places," Gleason said. That belief is at the center of her new venture, Pups with a Purpose.
Pups with a Purpose is a dog training company specializing in training support dogs like Therapy Dogs, Emotional Support Dogs, Classroom Dogs, and Facility Dogs. Gleason also has a Therapy Dog volunteer group made up of clients who visit hospitals, retirement communities, rehabilitation centers, and schools.
She started Pups with a Purpose in May of 2019, so she's a fairly new company. While completing an apprenticeship program through Dharma  Dog Training in 2018, she formulated the idea to create a dog training program that would focus on equipping dogs and handlers with the tools and knowledge to play vital roles in the therapeutic process. She's developed dog training programs for Therapy Dog Readiness, Classroom Dogs, Dogs in Facilities, and Emotional Support Dogs. 
Pups with a Purpose's mission is to Help Dogs so they can Help People. Gleason is currently working with a local non profit to train a "House Dog" for their Facility. The pup's role as a House Dog is to decrease stress, promote happiness, and create normalcy for the consumers when in extraordinary circumstances.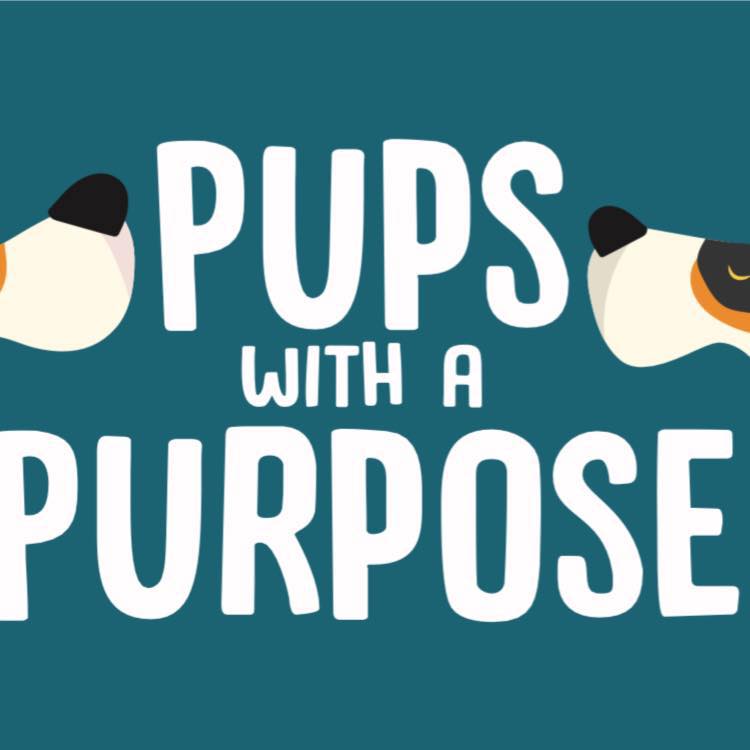 Each facility she works with has different needs and each training program is unique to the needs of the dogs and their handlers. She's building the Pups with a Purpose Therapy Dog Group which is a group of my previous clients who are registered therapy teams interested in impacting our community with their dogs.
Currently, she has weekly visits scheduled at three locations across the Omaha Metro. "I am looking to grow the locations as I grow my Dog Therapy Group," she said. "I am also conducting one-on-one training sessions with those who are interested in dog therapy work.
Interested in how you can get involved with Pups with a Purpose? Get in touch through the company's website, pupswithapurpose.com, follow the group on Facebook and Instagram @pupswithapurposetraining, or email Gleason at pupswithapurposetraining@gmail.com.