Four reasons to consult your vet before treating your pets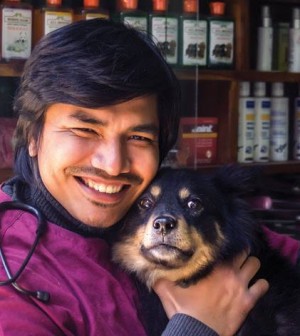 When your pet is ill or injured, you want to find the best solution to their problems and ease their pain as quickly as possible. However, it is important to speak with your pet's veterinarian and discuss what you plan to administer before jumping into treatments. Assisi Animal Health has recently shared four reasons to consult a veterinarian before treating your pet:
1. Ensure the treatment is pet-friendly. Not all remedies that are safe for humans are effective for treating animals as well. On the other hand, some drugs or therapies may have no effect on your particular pet. Furthermore, they may even be harmful to his or her health.
2. Regulate the dosage or frequency. Too much or too little of an effective medication can actually work to your pet's disadvantage. After you've found a treatment that is proven to be safe for your pet, you must ensure the frequency of therapy or dosage of medicine is appropriate for your animal's breed and condition.
3. Evaluate your pet's health. Taking your pet to the vet before, during, and after treatments will allow you and the veterinarian to keep track of your pet's health and how their condition is progressing. This will also enable you to make decisions on what to change moving forward.
4. Become advised on alternatives. Your veterinarian can recommend other options for treating your pet's illness or injury. It's important to be educated on the alternatives to make an informed decision on the best course of action. For example, if you are unable to make frequent trips to the office, certain treatments, such as targeted pulsed electromagnetic field therapy administered by the Assisi Loop®, can be easily monitored at home to help you track progress alongside the veterinarian.
Assisi Animal Health's clinical solutions complete the Circle of Care® — the collaboration of veterinarians and owners in animal health and healing. Our company helps veterinary professionals and owners improve the quality of life for companion animals using the Assisi Loop, the non-invasive, non-pharmaceutical healing device that is based on the same FDA-cleared technology used on humans. The device uses low-level pulses of electromagnetic energy to reduce pain and swelling, and to enhance recovery.
Click the Assisi Animal Health link above to learn more about its advice and products.