Remembering Catherine Hubbard, Newtown victim and pet lover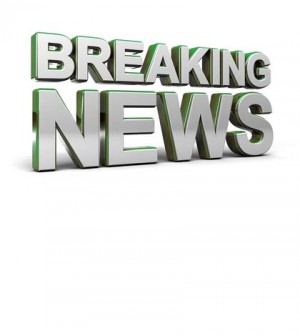 From NBC's Nightly News- Catherine Hubbard, one of the 20 students killed in the Newtown school shooting one year ago, would have surely been a good pet friend for us here at Pets In Omaha. As her passion was animals, Catherine's parents decided "the best way to honor the school shooting victim was by helping the creatures she loved so much," says a recent report on the NBC Nightly News. What a wonderful kid and family!
Click this link to watch video of the NBC report or read the video's transcript below.
Transcript from the 12-14-13 video, report:
>>> finally tonight, one year after the newtown tragedy, there's an extraordinary effort going on to honor the life of one of the young victims. animals were her passion, and so her parents decided that helping them was the best way for people to remember her. we get the story tonight from nbc's jill rapoport.

>> reporter: 6-year-old katherine hubbard was compassionate beyond her years.

>> she would find caterpillars, butterflies, frogs, and she would build these little elaborate homes for them.

>> reporter: her parents say katherine loved all kinds of creatures. so much so, she made a business card .

>> she titled herself caretaker, two words.

>> i think it was in her soul. i think that's who she was.

>> one of the worst school shootings in recent u.s. history .

>> reporter: an incomprehensible act ended katherine 's short life one year ago. she was one of 20 children and 6 adults killed in sandy hook elementary school .

>> when we had to write katherine 's obituary, we've taken our clues from her life. we thought, what would make sense? it wasn't flowers. it was take care of the things that she loved.

>> reporter: to date, more than $500,000 in donations have poured in going to the animal center of newtown in katherine 's memory.

>> her spirit has touched so many people, and everybody wants to be a part of this. the animals are definitely going to benefit from her legacy.

>> reporter: their ultimate goal, to build the katherine violet hubbard animal sanctuary , an animal shelter like no other.

>> and this will be a no-cage, no-kill facility.

>> that's right.

>> reporter: the facility will feature a farm, an adoption area, a learning center for children, and personal touches that will remind visitors of katherine .

>> it's the only structure on the sanctuary that will have the red terra cotta tiles for katherine 's hair.

>> reporter: the aspca just honored katherine with the kid of the year award, given to a child who shows extraordinary compassion towards animals. and katherine 's older brother freddy joined his parents to accept the honor.

>> we're not focused on the tragedy. it was two minutes that ended katherine 's life, but, you know, we have a mission now to make sure katherine is proud and when we do see her some day she says that to us.

>> reporter: a mission to fulfill katherine 's dream, to remember the little girl who would whisper to animals.

>> she would tell them, tell your friends i'm kind. she told us, they'll come back. if they tell their friends i'm kind, i know they'll come back. and they always did.

>> reporter: jill rapoport, nbc news, newtown ,