Saturday fun to benefit Heartland German Shepherd Rescue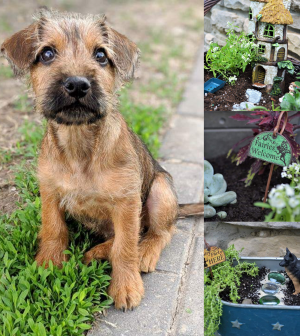 The Heartland German Shepherd Rescue/Lost Pets of Omaha Annual Fairy Garden Workshop is this SATURDAY, April 20th from 11am-2pm, in Bennington!
Registration is only $25 and includes soil for 1 container and $10 worth of accessories! You will be able to browse and purchase all the extras at a very fair price (plants, containers, fairy garden accessories) and all the proceeds will benefit the dogs!
Baby Hudson will be there to inspire you with his cuteness as you work on your Fairy Garden! To RSVP, please email gardener@cox.net asap! NOTE: This is not a meet & greet event. The workshop is being held at a volunteer's home and is only open to Fairy Garden Workshop registered participants.