Social Media initiates Pets R Us, Animal Control complaint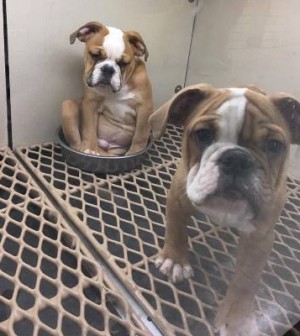 Pets R Us and Tully's Kennels are one of two things to Omahans. They're either just another place to buy an animal OR a place to cite in the education of others on humane treatment of animals. The educators want you to know they think conditions and circumstances surrounding the stores are worth detailing, encouraging shoppers to become adopters instead. Buying a dog is not "adopting" or "rescuing", just to be clear. Buying dogs from stores often undermines efforts of shelters and rescues that actually save displaced animals.
One woman, who posted her findings and feelings on Facebook here, visited Pets R Us recently and left sick to her stomach. She posted photos and videos of puppies without water, the extraordinary price tags, and a bird that looked to be in very rough shape. She indicated in one video that the bird was not for sale; it was instead "the store's pet." The Facebook post contained many emotions, and comments indicate many feel the same upon visiting the store.
After comments were left on the post, which also displayed video and photos of the bird, the Nebraska Humane Society was made aware of the bird's condition. The shelter also commented on the post saying, "Hi guys, thank you so much for the heads up. We are sending this information to animal control to check into. Thank you so much for bringing it to our attention!" Later, the shelter let people know that they could also report things like this saying, "You can call animal control at the Nebraska Humane Society at 402-444-7800, ext 1 to report."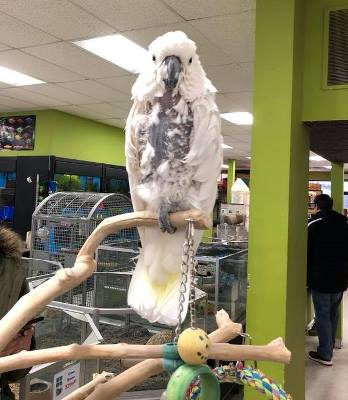 What some are learning for the first time is that Pets R Us is far from the great selection of humane animal stores we've got in Omaha. Bailing Out Benji, among others, have been educating about Pets R Us for a long time.
Bailing Out Benji has protested both Pets R Us and Tully's in the past year. "We could always use more help in fighting the puppy mill industry locally!" said Mindi Callison, founder of the educational organization based in Ames, IA. Callison also provided a link (found here)  that details the breeders the store uses. One breeder has been listed on the Humane Society of the United States' "Horrible Hundred" list of puppy mills.
If you've ever got a concern over an animal's well being, use the Nebraska Humane Society's info above to report it. Also, know that Bailing Out Benji's team is Puppy Mill Free Nebraska, which you can contact for help and information.