Start 2017 with Classes from Dharma Dog Training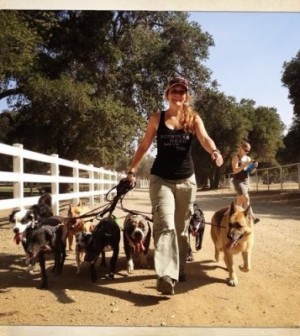 For the New Year, how about training your pup to act like a whole new dog? Dharma Dog Training can help with its Basics and Socialization training classes, of which are held a number of times this January.
Here are some details about the courses:
In this class you will learn basic commands, loose-leash walking, place command, kenneling, long-line work, proper socialization (on and off leash) and more!
All training equipment is included for this class! Sessions will be held in Dharma's fabulous private space hosted by BARK AVENUE at 13706 C Street in Omaha NE.
Class Requirements:
Dogs must be 6 months or older
Spayed/Neutered
Dogs must be up to date on all shots
No dog aggression (If your dog is displaying aggressive behaviors, please sign up for a private training session)
Class Dates:
Each session will be approximately 1.5 hours. Class will be concluded with a 30 minute socialization session.
FIRST SESSION: January 14th @ 12pm
SECOND SESSION: January 21st @ 12pm
THIRD SESSION: January 28th @ 12pm
With completion of our Basics Class you also receive LIFETIME ACCESS TO OUR MONTHLY PACKWALKS!
To learn more about the classes, check out Dharma Dog Training's website here. To learn more about Kelley McAtee and learn some tips provided by Dharma, check out what we've written about the Pack on our Training page.