Stray dog "Reece" found on interstate exit, needs your help to be put back together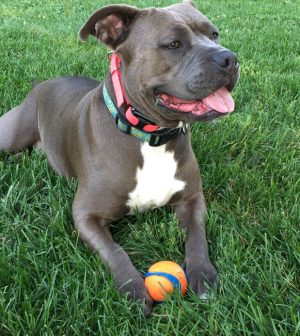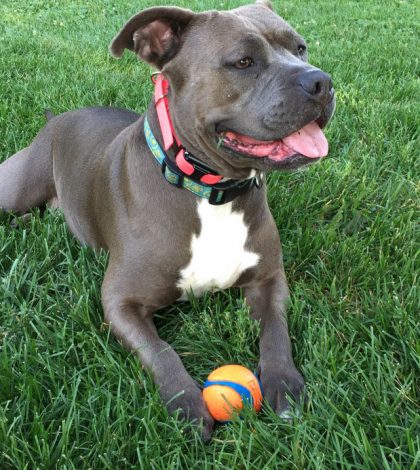 "After meeting Reece, we knew she was a dog worth fighting for," said Kelley McAtee, owner of Dharma Dog Training and rescue/adoption advocate. 
"A special girl with a huge heart," Reece has been through way too much in her short life.  She was a stray- found off an interstate exit- but after being scooped up, Reece quickly found her way into her rescuer's hearts.    
Team Brad Quimby and Dharma Dog Training joined together to get Reece healthy and to begin her rehabilitation process to determine the root of her behavioral issues, but before she can really get to work, she needs to get better physically. 
Reece has an thyroid issues, a partial ACL tear, a full ACL tear, and arthritis in her back right leg. Her physical health (which will begin improving after surgery tomorrow, Nov. 29, 2018) needs to be reinstated before she can be trained and prepared to be adopted out. 
Her surgery will cost an estimated $3,400. "We have raised more than half and are so close to our goal!," said McAtee. Reece still needs, however, close to $600 more for surgery. 
Reece has no rescue financial support, so her surgery, medical exams, medications, food, supplies, and on-going medical care is being paid for through personal contributions by Dharma Dog Training.
Dharma is asking for your help to spread the word so Reece can get the surgery she desperately needs. A GO FUND ME account has been established to help raise money.
"We are asking you to consider a donation to Reece's surgery," McAtee said. "Every donation matters, big and small. If you cannot help Reece financially, please consider donating services, products, or gift cards for an online auction that is also in the works to help Reece. Remember- we are all worth fighting for."
If you'd like to help, contact Brad Quimby at bradquimby@yahoo.com or call 402-937-4181 if you have any questions. 
Click here to visit to GO FUND ME page where you can donate towards the surgery.