The area's newest humane organization PLUS an old friend exposes stores with mill dogs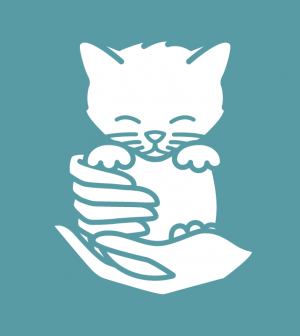 Much of the world as we knew it shut down in some form or fashion in 2020. As active companion animal advocates know, shelters and rescues were impacted, but work went on as much as possible.
A couple of humane-organization-related items we'd like to share here will hopefully provide you with some positive feelings in a year where they're harder to find!
First, the pandemic didn't stop some local rescue-minded folks from starting their own animal-saving mission. The newest rescue around these parts is BRAVE Animal Rescue, and here's a bit from the group on its mission: "Brave Animal Rescue is a nonprofit 501(C)(3) volunteer-based animal welfare organization dedicated to rescuing homeless kittens, cats, dogs, and puppies."
Find out more about the group at the links here:
Website: http://brave-animal-rescue.org/
Email address: braveanimalrescue@gmail.com
Facebook: https://www.facebook.com/braveanimalrescue
Also, check the group out on Instagram using @braveanimalrescue.
Far from new on the scene, Bailing Out Benji (BoB), an advocacy group based in Iowa and one of our oldest friends, continued to work hard locally and nationally to educate and work for the freedom of animals brought forth by the commercial breeding industry.
Not only did the group produce a new puppy mill map for the state of Nebraska (see it and others here), its work in Arizona has produced a hard-fought result.
Here's a bit from a recent newsletter from BoB:
"After years of investigating an Arizona chain of pet stores and diligently recording every puppy that passed through the doors, we officially requested that the Tempe Police Department and the Tucson Police Department investigate allegations that local pet stores known as 'Puppies N' Love' and 'Animal Kingdom' are purchasing puppies from certain breeders in violation of Arizona state law. Arizona's state law dictates that pet stores cannot source puppies from facilities who have received direct USDA violations in the last two years. Last week the pet stores were required to turn over all of their documents to officials while an official investigation was under way. You can read this exposé that was released today by Arizona Central News and this article on our own website for more information."
Great work, Bailing Out Benji.
For more updates like this, sign up using your email at the top of the Pets in Omaha website, Like us on Facebook, or bookmark our site!