The Best Pet Treats For Your Dog Or Cat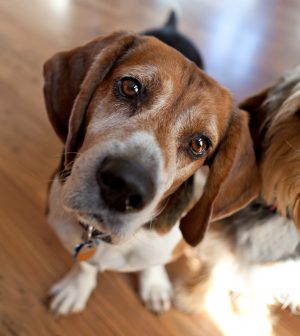 Are you searching for the best treats for your precious pooch or feisty feline? This article may help you find the best treats that your pet will be sure to love.
Pets love their treats the same way humans love desserts like cupcakes and ice cream. However, pet treats can have a few different purposes. Treats can strengthen the bond between pets and their guardians and be offered as high-value rewards for behavior and training.
You want to find the tastiest treats for your dog or cat and only give them a few at certain times a day. If you want to find out the most delicious treats for your pet, check out this article.
What to Look for in Pet Treats
It is so much fun to see our pets light up like Christmas trees when they see or hear the familiar shake of the treat bag. Dogs will sit and stay for treats, and cats will often purr. First, however, you want to pick the best treats for your pet. There are some things you want to look for when choosing pet treats for your dog or cat:
Will my dog or cat enjoy them?
Are they lower in calorie count?
Do they help promote dental health?
Do they help with fur and skin health?
Are they for puppies and kittens or older pets?
Are they made with whole food ingredients?
While keeping all of the above in mind, there are some great options for pet treats for your dog or cat:
The Best Dog Treats
Dogs love their treats because they are yummy, and enjoy working for them, as they are a great training tool. Dogs also associate treats with bonding and socialization. There are many dog treat choices, and it can be challenging trying to narrow them down. From crispy to chewy, the following includes the best dog treats:
Original Greenies Dental Dog Treats
Original Greenies Regular Dental Dog Treats are awesome because pups love the crunchy texture and are also suitable for your dog's choppers. They will also help eliminate bad breath. They come in four different sizes based on the size of your dog. The flavors: are sweet potato, blueberry, or fresh.
Soft Puppy Bites
Soft Puppy Bites are the best treats for puppies when training. These treats are grain free and are made with lamb and salmon. They are moist and contain DHA for healthy cognitive development. For optimum nutrition, soft puppy bites are also made with whole fruits and vegetables.
Rocco & Roxie Supply Co. Jerky Sticks
Rocco & Roxie Supply Co. makes the best beef, chicken, or turkey jerky sticks. They are easily broken into smaller pieces for controlled feeding. The sticks are pretty meaty and hearty for your dog. They were smoked over hickory wood for your pup's satisfaction.
DOGSWELL Hip & Joint Soft Strips
DOGSWELL Hip & Joint Soft Strips are the best treats for senior pups with hip and joint issues. These treats contain glucosamine and chondroitin, which help with cartilage health and alleviate pain. They also have omega-3 fatty acids for added support. They are soft and come in duck flavor.
The Best Cat Treats
Cat treats are unique because they have been formulated to appeal to cats specifically. They are smelly and often fishy or meaty, with a more intense flavor than dog treats. Cats respond to rewards differently than dogs. They are hardwired because of their ancestors, who were mousers rewarded with food by humans as an incentive to stick around. The following includes the best treats for cats:
Greenies Feline SmartBites Healthy Skin and Fur
Greenies Feline SmartBites Healthy Skin and Fur treats help maintain healthy cat skin and fur. They are not only tasty, but they also help with hairball control. These treats are crunchy outside and soft inside, and the texture is divine for your furry feline. They come in chicken and salmon.
Greenies Adult Dental Cat Treats
Greenies Adult Dental Treats are excellent for your cat's dental health. The crunchy texture helps clean teeth, diminish tartar, and improve breath. These treats are veterinary-approved for cat dental health and come in flavors like catnip, chicken, and tuna. They also contain essential vitamins and minerals.
Blue Buffalo Baby Blue Crunchies
Blue Buffalo Baby Blue Crunchies are the best treats for kittens. Kittens have adorable little mouths and teeth, so treats should be appropriate to suit their size. These treats have a "savory" salmon flavor. These treats are grain-free and oven baked for your kitten's enjoyment.
Classic Crunchy and Soft Cat Treats Made by Temptations
TEMPTATIONS Classic Crunchy and Soft treats are ideal for cat training because they are small, and cats LOVE them! These tasty treats are under two calories each, which makes them great for kitties watching their weight. They are crunchy outside and soft inside.
Conclusion
When it comes to feeding your dog and cat treats, choose the ones they will love that may benefit their health. There are great pet options, from doggie dental treats to kitty furball control treats.