The first pet event of 2021!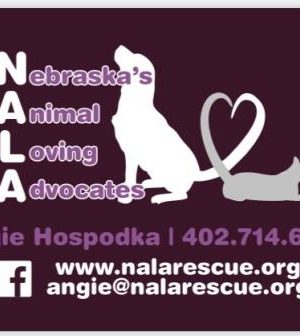 Well, we're not sure this is the first, but it's one of. It's the first we're promoting anyway!
On Sunday, Jan. 3 from 11 am until 3 pm, attend an adoption event from Nebraska's Animal-Loving Advocates (NALA) at Papillion's PetSmart location ( 7903 Towne Center Pkwy ).
If there's an animal of theirs that you're interested in, it may be a good idea to get pre-approved to adopt! Click here to apply.
For more information, click here to see the event's Facebook page and be sure to check with us at Pets in Omaha for events all year long through the Events page here.