Three of the country's worst dog breeders are in Nebraska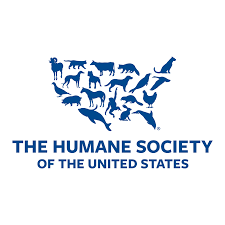 The annual Horrible Hundred list has been released by the Humane Society of the United States, and three of the country's worst offenders are right here in the Cornhusker State.
Below, you'll find the text about Nebraska from the report. First, take a look at some suggestions from local puppy mill advocates of Bailing Out Benji. Your actions can help lobby for an end to commercial puppy producers.
Contact your State legislators today, share this list with them and urge them to pass stronger laws.
Contact your Federal legislators, share this list with them and urge them to co-sponsor animal welfare bills and get more oversight on these federally licensed facilities.
Contact your local city council, share this list with them and urge them to pass a humane ordinance that would prevent these facilities from selling through stores in your town. (We have pre-drafted language to help).
Share, share, share puppy mill awareness news and articles to help us educate your friends and family.
Volunteer and/or donate to reputable nonprofits like ours and help us continue the fight against the cruel puppy mill industry.
Here's information on the three breeders in Nebraska to make the 2020 list from the Humane Society of the United States:
NEBRASKA
Friend, Nebraska: Roy T. Schrunk, Rocking T Kennel (repeat offender)—
Repeatedly ordered to downsize or hire more employees due to unacceptable conditions, yet operation has only increased in size. Despite appearing in our prior Horrible Hundred report, problems continued at Rocking T Kennel throughout 2019, state records show. On July 10, 2019, the licensee was given an official warning for violations found a few days prior.
During that inspection, on July 8, 2019, Schrunk's kennel was rated "unacceptable" by a state inspector for the following issues:
• "More employees are needed to properly care for dogs, or downsizing is needed to stay in compliance with standards. Mr. Schrunk has [agreed] to downsize."
• "Fly control program is needed to help with the overall health of the dogs."
• "Cleaning is needed in some of the outside pens, all pens inside of the west facility do need to be cleaned."
• "Bichon-Poodle mix needs to be groomed, over 10% matting on dog."
• "Dogs located along the eastside of the west building, pen #2 do not have proper shelter, a dog house is needed for the dogs."
The facility had 105 dogs and puppies at the time of the inspection. Yet when the state inspector returned for a second July visit on July 15, 2019, the inspector rated the kennel "conditionally acceptable," even though the same number of dogs was still present on the property, and the inspector still found an insufficient number of employees. The inspector once again noted that more staff were needed to properly care for the dogs or the facility should downsize. However, the HSUS could find no documentation indicating that the downsizing ever occurred. In fact, numbers have only gone up over the years; in 2018, the facility was issued a warning letter for a lack of adequate employees and many other issues, and at that time, the operation only had 97 dogs and puppies.
As we noted in our prior Horrible Hundred report, Schrunk was repeatedly cited in the past for many of the same issues, so nothing seems to be improving at Rocking T Kennel. State inspectors marked the kennel "unacceptable" during a May 23, 2018, state inspection, and sent an extensive warning letter to the facility. The inspection noted violations for two dogs with open wounds and fresh blood on the dogs, dirty water in some of the water dishes, excessive feces and trash and other housekeeping issues. In addition, the licensee was told that "more employees are needed to properly care for the dogs, and to keep standards in compliance." At a follow-up inspection on June 6, 2018, state inspectors found some conditions had improved but they also found new violations, stating: "Three year old Bichon-Poodle mix, needs to be examined by a vet. The dog has what appears to be a hot spot, and needs vet care. This same dog needs to be groomed, over [10%] matted hair is present." At the June 2018 inspection, the facility had 46 dogs and 30 puppies.
Gothenburg, Nebraska: Eric Willis and Angel Thompson, Mid Nebraska Goldens
Given official warning by the state for strong ammonia (urine) odor and poor housing. On June 27, 2019, Mid Nebraska Goldens was given an official warning due to issues found at an inspection a few days prior. On June 25, inspectors found problems with the housing structures, including sharp points that could injure the dogs, and a "strong odor of ammonia in both bulldog room and golden retriever building." The licensee had records showing 44 dogs on hand, but there were only 36 accounted for, with no explanation for what had happened to the other dogs. At a follow-up inspection in July 2019, more issues were found. The licensee was given two "direct" violations (violations found to be directly imperiling dogs) for several English bulldogs who didn't have enough headspace, and a high ammonia (urine fumes) reading in one of the kennel areas.
Angel Thompson also holds a license doing business as "Furtastic Pet Transport" with the USDA under license #47-T-0007. Although this license allows the breeder to transport animals for others, it does not appear that she has a Class A or B license, which would be required for breeders or dealers who sell animals sight-unseen over the Internet. The operation offers to ship puppies on their website, and sometimes on third party sites.
Wilcox, Nebraska: Wanda Reed, Wanda's Little Pets—Breeder whose USDA license was revoked in 2008 is still operating under a state license; had violations for excessive feces, clutter and trash. Wanda's Little Pets had a license with the USDA until 2008, when the license was revoked after numerous Animal Welfare Act violations remained uncorrected. Yet it is still state-licensed more than a decade later, and two recent state inspections show it had more than 100 dogs and puppies on the property, and still has animal care issues.
In July 2019, a state inspector rated the kennel "Conditionally Acceptable" under Nebraska's minimal standards, noting that high weeds and vegetation on the property could "harbor insects and parasites." The inspection also noted: "Licensee needs to complete grooming of dogs, specifically King Charles beginning to hair mat on ears and chest. Licensee also needs to organize kennel area of clutter and trash." At the time of the inspection, there were 78 dogs and 33 puppies on the property. On Aug. 22, 2019, state inspectors once again rated the operation "Conditionally Acceptable," noting "Feces and excess food for more than one day needs to be removed." There were 70 dogs and 39 puppies on the premises.
The August inspection took place because of a complaint that had been received about the operation on August 20, 2019 from someone who had concerns about the dogs' health and welfare. The licensee offers puppies for sale on PuppyFind, a website the HSUS has repeatedly linked to puppy mills.
Click here to see the full report on all states and breeders from the Humane Society of the United States.