Tips On Selecting the Appropriate Horse Riding Clothes and Gear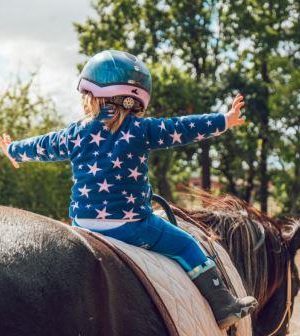 Horse riding is a sport that is one of its kind since it is such an adventurous and exciting affair. You have to get the most suitable equestrian clothing and gear to take part in it. Given that you need to know what equipment you need for horse-riding and with many items to choose from, it can be stressful to pick the right one. While choosing the appropriate clothing and gear for this thrilling sport, you need to consider several things such as their quality, the occasion, your spending allocation, and even their durability.
Here are some tips that may help you when choosing suitable clothing and gear for horse riding:
Trousers
You should choose a long pair of trousers or jeans. Your choice may depend on where you come from since English riders go for breeches and jodhpurs while the western riders mostly prefer Wrangler or jeans. You can be sure to find so many choices for horse riding trousers that come in various styles from the shops that sell this equipment.
Breeches and jodhpurs are purposely made for this activity given that they stretch, thus fitting perfectly and enabling easy movement. Furthermore, their knee areas are padded for a longer useful life. If you choose to use jeans, get a high quality and comfortable pair. You should make sure that they have seams to avoid them rubbing as you ride.
While still discussing horse-riding, to ensure that your horse is healthy, you should feed it well and take care of it. You cannot enjoy horse-riding if you neglect to care for your horse. To help you catered well for your equine's nutritional and health needs, look no further than Equestrizone.
Shirts
You are spoilt for choice as far as riding shirts are concerned since you can choose from one of the many varieties of western and traditional English shirts. No matter the shirt you choose, ensure that all of the long sleeved shirt s that you pick allow your arms to move freely since this is very imprint as you ride on the horse.
Coats and jackets
As you choose your equestrian coat or jacket, ensure that you choose one that is purposely designed for that. You will never go wrong with longer coats since they allow free movement while in the action. Those coats and jackets also have extra padding at the elbow for greater comfort and easy movement. They also last longer than ordinary ones, hence saving you trips to the apparel stores and your hard-earned money.
Helmets
For protective reasons, it is not optional to have an approved and high-quality horse riding helmet if you are to participate in this activity. Due to its nature, you cannot tell when a dangerous incident may occur, so you have to take all of the necessary precautions, and putting on a helmet is one of them. Your level of training or experience and even the training of the horse cannot justify not being well-equipped and protected since accidents like tripping and falling can happen with all riders and horses.
It is a grave mistake while riding a horse to use helmets meant for bike riding. Use one that is specifically meant for the sport to offer the needed level of protection in case of an accident. There is a wide variety of lightweight horse riding helmets that come in different sizes, designs, and brands for all kinds of riders. Buy a suitable top-quality and approved helmet from a reliable vendor.
Boots
You should always wear close-toed shoes while riding horses or even working with them. You do not want to sustain serious injuries when a horse steps on your bare toes or feet. Leather boots or half-chaps are good if this is just a casual hobby, but you may need tall field boots if you doing it at a more advanced level. The idea is to have excellent quality genuine leather footwear for your equestrian adventures.
Gloves
All cautious and attentive riders ensure that they have their gloves on when riding to protect them in case of a fall. They come in myriad of designs and materials and it's up to you to select what you like.
Conclusion
Horse riding is an exhilarating sport that calls for extra caution to avoid injuries or fatalities due to accidents. You need to have the right pants or trousers, shirt, and jacket while riding, which should allow you free movement and comfort when on the saddle. A helmet is a must when riding to protect your head if you fall, and ensure that you get a horse riding helmet. You also need suitable footwear and gloves.