Tomorrow's big game: Who to root for and why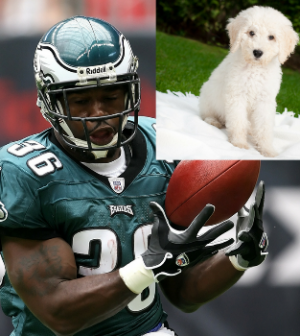 Everyone will be watching the football game tomorrow night, and if you're on the fence about who to root for, go for the Eagles. Anybody but the Patriots, am I right? Or maybe root for New England as former Huskers Rex Burkhead and Vincent Valentine look to get a championship ring. Let's all just hope for a great game.
If you plan to tune in to the game before the game, The Puppy Bowl, finding pups to get behind is an easier choice. Two dogs in the game are hurricane survivors since rescued from last year's tumult in Puerto Rico.
Maddox, survivor of Hurricane Maria, has escaped the still-awful conditions in his native territory. That's a sad story, but Maddox being out of there is a positive thing. Alongside Maddox will be Murphy, another Maria rescue who is much happier to be playing football than trying to survive the island.
There's a great article from ABC News (find it here) that details the overall situation in Puerto Rico, but extensively reveals the crisis that animals face and have faced since the storm. Notably, Christina Beckles, founder and president of The Sato Project, echoes what animal advocates everywhere believe:
"There's no need to ever buy a dog," Beckles said. "You can find whatever dog your heart desires at your local shelter."
 So when you tune in to the game tomorrow on Animal Planet make sure to locate Maddox and Murphy, two very happy pups. Also, think about helping a group like The Sato Project in Puerto Rico as many animals are still in dire need. Click here to learn more about it and enjoy the games.