Top 10 Tips On Cat Care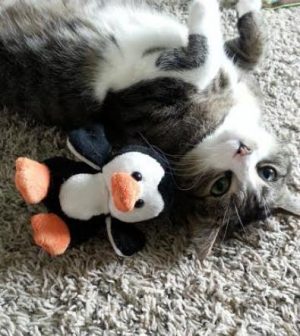 Cats can be the perfect companions. They have a great look about them and also keep those mice as far away as possible. They are pretty cool creatures really.
However, owning a cat involves a whole lot more than enjoying a soft and cuddly buddy. Before you decide to bring a cat home there are several things you should consider and familiarize yourself with.
The specialty pet shop in Glasgow shares 10 tips that all cat owners should know.
Cats may have an independent nature but they cannot simply fend for themselves.
Before you take on a cat make sure that you have the right lifestyle to be able to care for it. How much time you spend at home and how busy your life is will determine the kind of cat that could suit you – for instance, if you are very busy you may not have time to groom a cat that has a long coat. However, there are cats that can be perfect for people with a working lifestyle. Take the time to find out which breed is best for you.
Think about what would happen if your circumstances changed.
Or if you know that your work hours are long but still want that happy heartbeat to return home to then a friend for your cat could be the way to go.
Do you have allergies?
If your allergies are severe you may need to get tested first to see if you are allergic to cats. For some people, their allergies adopt to their pet while still being allergic to other cats. It's a good idea to go for a cat with low allergens. You can get good ideas by asking your vet, employees at animal shelters and consulting cat care books.
Before welcoming your cat into your home make sure that you take it for a checkup and immunizations.
It's also good to get your cat neutered as their age permits. By doing him you can make the difference between welcoming a happy, content cat into your home or bringing a miserable feline to your space that will claw at anything possible to get out.
Invest in a good litter box and cat litter.
Enclosed litter boxes can make your cat feel that it has more privacy and clumping litter can make your life much easier. Make sure that the box is kept clean for your cat's sake and your own. As well as this, ensure that you purchase food for your cat that is appropriate for their health and age. Your vet or someone at your local pet store can advise you on this or take a look at 'Smart Shopping for Cat Food' for a little advice. Here's a bit of advice on the Best top entry litter box, too, from Grubby Cat.
Cats are crazy about playtime.
Feathers, toy mice, empty boxes; they can be amused by nearly anything. You do not need to splash out on expensive play toys (you can even make toys yourself), just make sure that your cat has enough to occupy their mind and keep them feeling content.
Scratching posts are a necessity.
Unless you like the shredded look on your sofa, make sure that you invest in a scratching post for your feline.
Stock up on treats.
If you are keen to train your cat make sure you have a supply of catnip or freeze-dried treats, cats will tend to do almost anything for them.
Make sure you buy pet insurance.
Hopefully, you won't have to use it, but its better looking at it than looking for it!
If you have decided to bring a kitten home, be sure to set up a grooming routine straight away.
In this way your cat will enjoy the bathing, brushing and trimming experience instead of viewing it with fear.
So there it is. A few key things to have in mind if you are thinking about bringing a feline companion home. In addition, remember that cats tend to live for around 20 years so the furry friend you decide on is going to be by your side for a long time to come.