Top Stories from 2021 on Pets in Omaha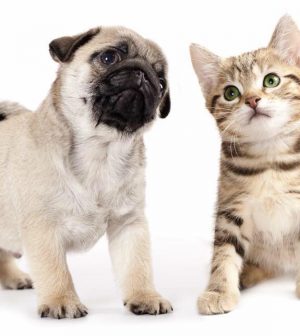 At this time of year, we know there are many year-in-review-type posts to read, lists to make notes from, and news to remember as we turn the calendar over. Thanks for reading our stories all year, and enjoy this list of links that tell a bit about our most-read posts from the year that was.
The most-read story of 2021 on Pets in Omaha was on a familiar topic: puppy mills. Each year, we like to report on the worst mills in the country, especially ones close to home. Our goal in doing this is to raise awareness and connect readers with organizations that advocate for animals and the people who care for them. Thousands of people read a number of stories related to mills and lists of the worst, but the most-read post on our site had to do with three specific puppy mills that are based right here in the Cornhusker state. Read that story here.
Outside of our normal reportage on news, shelters, advocacy, and pet care, we spend a fair amount of time promoting pet events around the area. The event that's most important to us is the annual Pets in Omaha Pick a Pooch Adoption Days and Pet Expo. This year was our first Pick a Pooch event in our new home, Baxter Arena, and we are excited to host another edition in 2022! Read a bit about 2021's show here.
Every year, there's a story that surprises us. In 2021, we saw a couple thousand pageviews happen on a story about quail meat and eggs for your pet's diet. If you were always wondering about whether to start in on feeding quail meat and eggs, take a look at this post.
As mentioned above, there are a few pet care stories that we publish each month. Two in particular were more popular than the rest. The first answers questions about the frequency of which one should deworm one's dogs. Read about that interesting topic here. Also, it seems that many readers came to us with questions about pets and seizures in 2021. Helpful information about this serious topic can be found here.
Speaking of questions from readers, a while back, we received a flurry of questions about where and when to euthanize a pet. It's a tough decision, and one many folks don't think about more than once every few years. Knowing that, we wrote a series about a handful of options for people who need to utilize that service. Unsurprisingly, our stories about euthanasia were in the top 10 again this year. Click here to get some info on that.
Lastly, hundreds of people have already read about the massive effort to save over 500 exotic animals found in an "unlivable" Papillion home just last week. It seems to be a hot story still, and will surely get read as we get into 2022. Here's our original post on that story. Be on the lookout for more news on that as the Nebraska Humane Society and its partners say there's still a long way to go on that mission.
Thanks again for reading in 2021! We're excited for 2022, and we hope we'll see you on our pages and at events in Omaha next year.