Two dogs- one demonic and the other a thief- capture our interest and hearts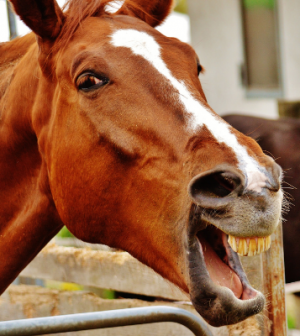 I've been writing pet stories here on Pets in Omaha for nearly eight years. I can honestly say I've been waiting for the day when I could offer you "Your own haunted Victorian child in the body of a small dog that hates men and children," and show you "what happens when you break into the dollar general consistently to steal the purple unicorn."
My friends, that day has finally come.
In all seriousness, these two tales about adoptable animals are both hilarious, cute, and end happily, so check them out.
The first involves the man-hating, demonic Chihuahua referenced above as being one's own haunted Victorian child. Prancer, a two-year-old Chihuahua, was having difficulty finding a home when the adoption organization charged with his care attempted to change strategies, calling him a "Chucky doll in a dog's body."
For more on the adorable pup that surely is nicer than his tongue-in-cheek profile, click here.
The second story is a bit less terrifying and positively cute. After coming to his local Dollar General multiple times and stealing a giant pink and purple unicorn on each occasion, Sisu was finally locked up. The large stray pup had apparently shown his love for the magical horse enough that the animal control officer who retrieved Sisu felt obligated to buy the unicorn for the pup.
If for no other reason, you must visit this page to see the photos of Sisu with his horned pony.
Adoptions are either done or forthcoming for these pups, and we're very happy about that. Thanks to the pups and their people for helping us smile.