Two happy stories to kick off 2021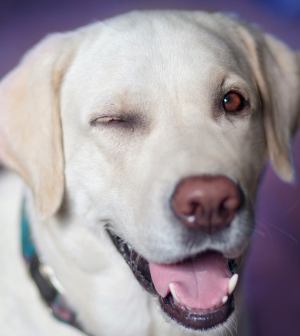 It's a new year, but it feels a bit like the old one so far. We're not sure what the remedy is, but a couple of happy pet stories during the first month of 2021 can't hurt!
We'll start with everyone's favorite topic: taxes! Well, it's not only about taxes anyway.
In a heartwarming story we read on WOWT, a good Samaritan heard about some tax trouble Paws R Us, a cat sanctuary in Sarpy County, was having. The non-profit failed to complete paperwork correctly at some point and ended up with a hefty tax bill it wasn't prepared to pay- $14,000.
The sanctuary's life was on the line until another taxpayer offered to pay the debt plus attorney's fees to figure it all out. Read more in the original story here.
The second story has to do with the new occupants of the White House who have four legs.
No matter how your politics stack up, we're sure it's refreshing to know that the new family on Pennsylvania Avenue will have two dogs. The Bidens will bring their two German Shepherds, Champ and Major, with them next week, and Major will become the first shelter dog to be part of America's first family.
In a local story published Jan. 27, rescue and shelter officials hope the "first dogs'" visibility will promote adoption and change some minds about what's available. Click here to see that story.
An "indoguration" celebration marking the first pets' arrival will take place in addition to the traditional ceremonies and the Delaware Humane Society, where Major was adopted from, will benefit from the event.
Here's to more stories like this one in 2021.