Two Omaha pups to love: one who finds, and one who's found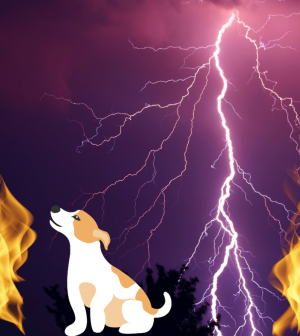 In buzzing through the news around town, we stumbled upon a couple of stories we think you'll be excited to know about. Each story includes a dog, but the backstories couldn't be much different.
First, meet Piper. For years, this pup has been seen running all about near Omaha's Eppley Airfield, resisting capture. The infamous streaker became known as "Lightning" to at least one rescue organization in the area because of its elusiveness. There's a story about Lightning (now Piper) here with details on that.
Long story short, the pup roamed long enough to have run-ins with cars, with sickness, and much other danger until last year when it all finally caught up with her. She was found in a ditch, clinging to life when she was picked up. The bolt of lightning had finally given up, allowing humans to finally help her.
Nine months later and now named Piper, the once-elusive dog is ready for a home. She's survived treatment for a bad case of heartworm and has begun to learn that she can trust humans. If interested in adopting Piper, go to muddypawssecondchancerescue.com and look under available pets, or call 402-515-2570.
…
The other dog we're excited to tell you about also has a relationship to danger, but it's different. K9 "Delta," the Omaha Fire Department's newest liquid detection canine, is a working dog- the second dog to work for the Dept. in about the last 100 years.
Liquid detection dogs are able to assist fire departments in fire investigations and can determine where accelerants were used to start a fire.
Delta replaced Alley and will live with canine handler David Sobotka while working with the Dept. Read more about Delta here in a story from Omaha's CBS-TV affiliate.