Upcoming Classes from Good Karma Dog Center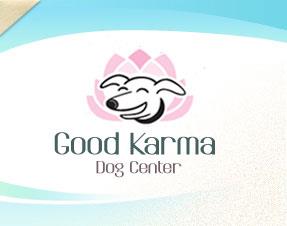 Our Pet Partners at Good Karma Dog Center are excited to offer you some new and helpful classes! Find them below and make sure to read more about Good Karma in this Pet Partner story from Pets in Omaha!
* Dog Parkour
Would you like to try to build some new skills with your dog? Want to take it to the next level on your bond with them? Doggie parkour might be the next thing for you!
Doggie parkour is where the dog runs, climbs, leaps, and swings their way through an improvised course of obstacles in the environment. Success in parkour is about discipline, not just daredevil tendencies; safety is of the utmost importance, and participants take great care to develop proper cardiovascular conditioning, strength, and body awareness.
Dog parkour involves a variety of skills, which must be executed in increasingly difficult ways in order to earn progressive titles.
Conceptually, the most common behaviors require putting four feet on an object, four feet in an object, jumping over an object, passing through a gap in or between objects, balancing on narrow objects, and moving away from the handler to go around an object.
Dogs will not be forced to perform it is all free will if a dog is not ready for the next step they will work their way up to the next level instead of being pushed into something they don't want to do.
If you would like some more information you may call the shop 402-614-3333 or stop on in.
Start date:June 2nd
End date: June 16th
Time: 3:00pm- 4:00pm
This is a 3-week course.
The price will be 80+ tax (85.60)
*Public Manners
This is the intro course for public manners and impulse control. We will be working for 3 weeks in different situations and locations. We will be meeting at Good Karma then working at different parks/outdoor events. Give us a call or stop in today to sign up!
Start date:June 2nd
End date: June 16th
Time: 1:00pm- 2:00pm
The price will be 80+ tax (85.60)
*Puppy Foundation
A 3-week course where we cover everything puppy! We will be working on socialization with other puppies and people, and to build the foundations of our obedience cues (sit, down,watch me, touch, and kennel training). We also discuss some common puppy problems from nipping, teething, potty training, and many more!
Start date:June 2nd
End date: June 16th
Time: 5:00pm- 6:00pm
This is a 3-week course.