Urgent Pet Care gains AAHA Accreditation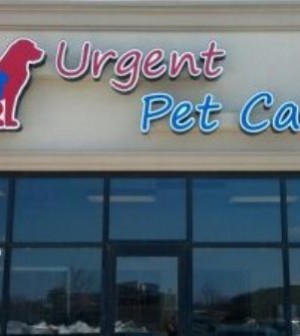 One of out pet partners, Urgent Pet Care, is proud to announce that they have recently become AAHA accredited. Only 15% of hospitals in the US and Canada are AAHA accredited and UPC is now one of them.
Accreditation by the American Animal Hospital Association (AAHA)  is strictly voluntary and is not required. Hospitals that undergo the accreditation process are evaluated on over 900 standards in 18 different areas.  "As an accredited hospital, we voluntarily uphold the association's high standards in 18 different areas including patient care, surgery, pharmacy, laboratory, exam facilities, pet health records, cleanliness, emergency services, diagnostic imaging, anesthesiology and continuing education," says UPC's Debbie Newhouse.
To maintain its accreditation UPC must undergo a rigorous review by veterinary experts every three years.
Newhouse also tells us that "As a company, we felt this was an important step to ensure that we continually strive to provide the very best care for the pets that we see.   AAHA accreditation is considered the standard for veterinary excellence and, as a company, we will strive to continually improve so that we can offer the care you and your pet desire and deserve."
Urgent Pet Care is open nights, weekends, and major holidays. UPC is always staffed with a veterinarian and personnel who are trained and equipped to handle any urgent or emergency care needs such as lacerations, limping, fractures, gastrointestinal issues, coughing, poisonings and many other serious injuries or illnesses.
Congrats to Urgent Pet Care!
For further information about AAHA accreditation please visit UPC's website at urgentpetcareomaha.com or AAHA.org.