Virtual Kitten Shower for Nebraska Humane Society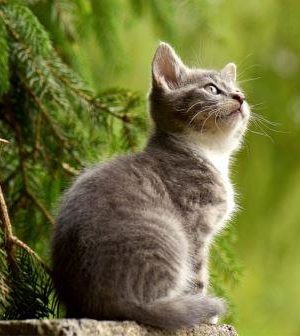 We know this is a longer story, but we'll spare the details: Every winter, cats cuddle together. Every spring, many kittens are born. Many of those kittens end up at the Nebraska Humane Society, and those kittens need many supplies. To get many of those supplies, the shelter hosts a kitten shower.
Here are the details of the shower event per the Nebraska Humane Society's Facebook page:
Join us online all day Wednesday, March 24, for our sixth annual Virtual Kitten Shower! This event is a fun and easy way to help care for the baby cats that will soon be flooding into NHS! (And you can do it from the comfort of your couch or desk chair.)
Check out our registry, below:
Amazon: https://amzn.to/3rVsf4P
Chewy: https://bit.ly/2Nn7gIu
JOIN IN right meow, so you don't miss anything! Here's how you can help cats and kittens at NHS:
1. Amazon Kitten registry:
The kittens demanded presents, but we opted for more practical items. Check out the Amazon and Chewy registries here and the gifts will be delivered directly to us:

Amazon: https://amzn.to/3rVsf4P
Chewy: https://bit.ly/2Nn7gIu
The list is open from now until March 24th at 11:59 p.m. so you can start shopping for the kittens today. Help us reach our goals so we can feed the thousands of kittens that come through our doors!
2. Provide a comfy space for little ones: Foster families provide temporary homes for animals that are not yet ready for adoption. Learn more and fill out an application: www.nehumanesociety.org/fostercare
3. Not sure what to donate off the registry? Consider a gift to the kittens' "savings" fund, which will help them start off on the right paw:
www.nehumanesociety.org/helpakitten
4. SHARE this event and invite your friends!