Wackiest Pet Names of 2019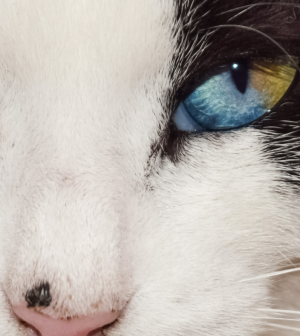 Each year, Nationwide, the nation's first and largest provider of pet health insurance in the U.S., celebrates the most clever, creative and quirky pet names across the country. After a thorough selection process, the top 10 wackiest dog and cat monikers were chosen from Nationwide's database of more than 750,000 insured pets and put to a public vote.
Here are the top ten wackiest dog names in 2019:
DJ Skribbles and Bits
Stella Bean Dip
Big League Chewie
Ruff Bader Ginsburg
Bilbo Beggins
Nostadogmus
Albus Dumbledog
Grampaw
Indiana Bones
Captain Morgan Freeman
And for the kitties…
Jean Clawed Van Damme
Boba Fetticini
Henry Hissinger
Avocato
Wu Tang Cat
Schtinky Puddin
Hairy Pawter
Reece Whiskerspoon
Dave Meowthews
Alclawchino
A bit from a news release from Nationwide, provided to Pets in Omaha: "The results from our Wacky Pet Names competition illustrate the thought and creativity pet owners put into naming their furry family members," said Carol McConnell, DVM, MBA, vice president of chief veterinary medical officer for Nationwide. "We've learned that some of these names are assigned just for laughs, but many hold a special meaning or story behind them. These unique, yet specific, names exemplify how pets are a part of the family."
For photos and background stories of the top 10 wackiest dog and cat names, visit www.wackypetnames.com.