What Are the Benefits of Adopting a Cat?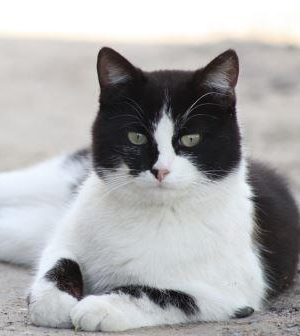 Are you an animal lover? Are you thinking about adopting a cat into your family?
You're not alone. Over twenty-five percent of American households currently have a cat as part of their family.
If you're considering adopting one of these wonderful animals, you're probably wondering where to adopt a cat from. Since 860,000 cats are euthanized each year, it's crucial to adopt from an animal shelter or feline rescue.
Ready to learn the benefits of adopting a four legged friend, and why they make the perfect addition to any home? Then keeping reading!
1. Cats Are Lower Maintenance
When compared to dogs, cats are entirely less work. You don't have to take cats out for a walk unless you want to. Cats take a lot less attention, too.
Dogs want you to constantly pay attention to them.
Most cats want to be left alone a lot of the time. This is especially helpful for people without a lot of free time, or people who are older and who may not have as much energy to chase after a young, energetic pet.
2. Adopt, Don't Shop
There are countless benefits to pet adoption, rather than purchasing one from a pet store or breeder. For starters, adopting costs a lot less than buying a cat from a breeder. But that's not the only reason why you should skip the pet stores and breeders altogether.
When you adopt a cat, you'll be adding someone to your family who desperately needs a home. There are tons of four-legged friends who need a smart homeowner to welcome them into their family, and shelters are often filled to capacity.
Additionally, cats from a breeder can be predisposed to health problems, as opposed to mixed-breed cats from a shelter. This will save you money on future veterinarian bills.
3. Cats Are Good for Your Health
Did you know that cats can be beneficial for your health? Cats can help with mental stimulation, which will keep your brain healthier for longer.
And, having a cat can be helpful for your mental health, too. Taking care of a animal has been demonstrated to help people improve their depression and anxiety. It can also help you reduce your overall levels of stress.
This is especially true if you live alone. Feeling isolated from others is never a positive thing for your mental health. When you have a cat, you'll have a reason to get up and do things every day, since you'll have to feed your cat and spend time with it.
4. Cats Suit Smaller Spaces
If you don't have a lot of room, you may not think you have room for a pet. Smart homeowners will have evaluated their space and thought about whether or not a cat would have enough space to explore. But, even people who live in apartments can have a cat.
Cats don't need as much room as other pets might, since they can climb all over the place. Make sure you have enough space for a litter box, of course, and for any other necessities your new cat will need.
If you adopt a smaller cat, like a kitten, you'll need less space starting out. But, you should still look into what you'll need to have for your new family member before you adopt a Snowshoe kitten. You want to be the best cat parent you can be, of course!
Think About Adopting a Cat Today
Clearly, adopting a cat can have incredible benefits for you and your family. So, contact a shelter in your area and see when you can check out their selection of cats.
Do you want more advice about pets and more? Scroll through a few of our other posts.