What Are The Must Have Boating Accessories For Dogs?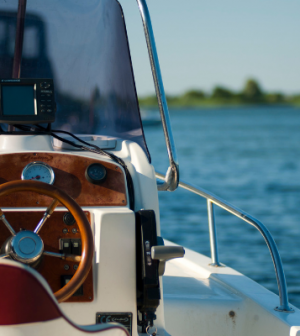 Those who love their dog so much would rather stay at home than go on boating. They think that bringing their dogs to such activities is not possible at all. As long as you have all the right dog accessories, bringing your dogs to any places you go, including boating, is possible.
Do not deprive yourself or your dog the chance to enjoy boating. To help you prepare, below are some of the accessories for dogs that can make your boating trip with him/her extraordinarily exciting.
Look here for some great Pet Places to visit!
Dogs must-haves
Do not think that dogs can drink water anywhere. Bodies of water like oceans, rivers, and lakes can harbor damaging bacteria and some other organisms that may bring illness to your most loved dog.
Bringing a water bowl can let you give your dog water that is he/she is supposed to be drinking.
Tip: choose a water bowl that could stand unexpected turns, choppy waters, high winds, and wake waves.
This is very important especially if you have a big dog. Carrying them from the dock going to the boat is not an easy task and may bring you sprains. A boat ramp that is dog-friendly can do the task very easily. With the help of the ramp, the dog can move from the boat to the dock and vice versa on his own.
Most dog owners treat their dogs like a family, hence keeping them safe while boating is necessary. Letting them wear a dog lifejacket will make them safe, just in case, a problem occurs while sailing.
Also, dogs tend to jump on the ocean, while some say that dogs can swim so that is okay. Unfortunately, that is not the case for all dogs, as some dogs are better swimmers than the others. To add, waves, currents and winds can sometimes be too strong that even dogs that are good swimmers cannot stand. Why would you take the risk if there is a lifejacket available for them?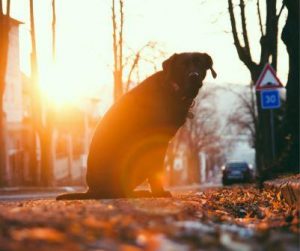 Tip: make sure that the lifejacket you purchase fits your dog well.
Dogs are like humans, they too need to go and poop. Some will just set anchor or dock and walk their dogs once in a while during the day of their boating. It can be done for sure, but it will just be too tiring and will not be the most convenient route to choose from.
Investing in a pet potty is a good idea, and let them go on a specific spot on the boat. This will benefit not only your dog but you and the entire people on the boat as it is comfortable, safe and more sanitary.
Give your dog a good bed to sleep and rest while boating. Choose a dog bed that is water-resistant, sturdy and easy to clean.
There are more boating accessories for dogs available in the market today that can help you have the best boating experience with your most loved pet.