What Gifts Should You Buy for Pet Lovers?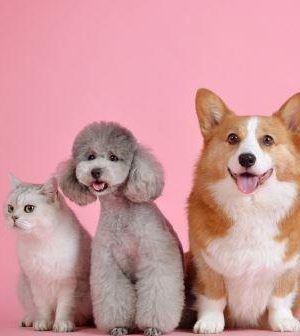 When it comes to gift-giving, you often can't go wrong with pet-themed gifts. About 57% of US households own a pet, with dogs dominating the statistics nationwide.
If you've got a friend who's particularly nuts about their pet, it's easy to narrow down your options even more, since you can buy gifts centered on specific breeds of dogs and cats too.
Once you start to research suitable gifts for pet owners, you'll find no shortage of choices, check out these ideas when it comes to buying gifts for pet lovers.
Ideal Household Gifts for Animal Lovers
Custom pet portraits are one of the most beautiful gifts you can get for your pet-loving friend, especially if they've just lost a beloved companion.
All you need is a photograph of the animal that you can give to the artist for inspiration. You can steal one from your friend's Facebook page if you can't get your hands on an original.
You can also order personalized soft furnishings like pillows and throws, as well as animal-themed cookie cutters, baking molds, welcome mats, and garden decor.
From tiny chihuahua-themed trinkets to butch English bulldog gifts, you're sure to find something to please every pet enthusiast.
Paranoid pet parents will love a pet camera to keep tabs on their treasured best friend.
Pet-Themed Clothing and Accessories
Everybody loves a gaudy Christmas jumper, and it's even better when it's pet-themed. You can also choose from animal print socks, caps, T-shirts, and beanies.
Animal-themed jewelry is also easy to come by, from cat silhouettes to puppy pawprints, you're sure to find something appealing online.
Gifts for Pet-Related Hobbies
If your friend loves taking their dog for a run, you could buy them a dog water bottle to ensure their pooch stays hydrated on the road.
Those who love dog training classes will love color co-ordinated leads and collars for their dog while hunting enthusiasts might appreciate a doggie raincoat to help their treasured retriever stay dry in the field.
It all boils down to paying attention to your friend's interests and listening out for any clues about what they need for their pet.
Gifts for Pet Lovers Who Have It All
Often the best gift you can give to pet owners or animal lovers is nothing tangible. If they agree, you could make a donation to a local animal shelter or rescue organization instead of giving them a gift.
You can bring them the receipt or ask the recipient to write a thank you letter as proof of payment.
They'll appreciate the gesture more than any trinket or tech gadget.
The Secret to Great Gift-Giving
When it comes to gifts, it really is the thought that counts. Pet lovers will appreciate that you've taken their interests into account when it comes to birthdays or holidays.
At this time of year, you've still got plenty of time to get started searching for the perfect present for everyone on your list. So get started right away.
If you'd like more of the good stuff when it comes to anything pet-related, keep browsing our blog.