What To Consider Before Checking In A Dog Daycare Center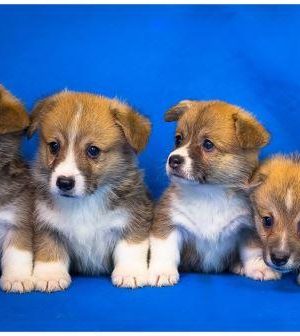 We all love our fur babies. However, you probably have to leave them alone for long hours alone. Whether you work long hours at the office, are too busy with your daily household chores, or decided to take a week-long vacation but can't take them with you, leaving your dog home alone for long periods can be challenging for both you and your pet. 
Experts revealed that a dog left alone for long hours—six or more—without proper exercise and entertainment could become stressed. Fortunately, you don't have to leave your fur baby alone and lonely at home. One of the best ways to keep your pup active while you're away is to leave them at a dog daycare like Jet Pet Resort PHX.
Dog Daycare: What Is It?
A dog daycare center refers to a facility that caters to daytime care for dogs. Think of it as the canine version of regular daycare for kids. They provide daytime kenneling and other fun activities for pups. In addition to boarding, some centers also offer playgroups, organized games, dog parks, and dog training.
Doggy daycare offers numerous benefits not only for your dog but also for you as the owner. These include:
Mental stimulation
A chance to socialize and play with other dogs
Lots of TLC
Helps prevent boredom and separation anxiety
Provides proper exercise for pups
Avoids the issue of letting strangers into your home
4 Factors To Consider When Choosing A Dog Daycare Center
A doggy daycare provides numerous benefits for your pups for as long as you choose the right one. So, how do you choose the best dog daycare center that your pup will surely love? Here are 4 things to consider:
Cleanliness And Comfort
The first thing you want to consider before checking in your fur baby in a dog daycare center is the place itself. Is it clean and comfortable? You want to check if the facility smells and looks clean, and ask the staff on how often they clean the kennels.
In addition, kennels should have proper ventilation, enough lighting, and must have consistent temperatures to keep your pet comfortable. Determine if each dog gets their own indoor or outdoor area where it can play and take a nap.
Pet Separation And Safety Precautions
Doggy daycare offers your pup the chance to socialize with other dogs. While most facilities allow dogs to play together in a common space, a reliable daycare center should know how to properly separate different dogs.
In general, dogs should be split into different playrooms based on several factors including their size, play style, and temperament. You don't want your tiny Pomeranian to play tug-of-war with a bulldog, or your gentle Shih Tzu to get bullied by an aggressive, and anxious chow-chow. Thus, it's essential to ask how they separate pets when it's time for their regular activities. This ensures that your pooch stays safe while still having fun with other dogs.
In addition to pet separation, other safety precautions you should consider are vaccinations and emergencies. Does the daycare center require pet owners to give proof of their pet's vaccinations? If they're not strict about shots, then your pooch may be near other pets that aren't up to date on their vaccinations.
You should also make sure to ask about their emergency protocols. In the event that a pet falls from a platform in their playground, will they call for a vet or do they have an in-house vet? Ask how you'll be notified if a safety problem occurs. While this is rare in reputable daycare centers, you want to make sure that they can easily contact you should issues arise.
Facilities Provided
Depending on the dog daycare you choose, you may find different types of daycare facilities available for your pooch. For instance, some centers use kennels while others encourage a cage-free environment. While most daycares have common areas or playgrounds, some don't have enough space for an outdoor area where dogs can run.
In addition, you want to consider if they provide food and allow toys. Most daycares will combine boarding and food into a single package. However, others will ask you to provide food for your pooch's stay, especially if they have special dietary needs. Some daycares may allow personal toys in their kennels, but cage-free centers generally don't allow personal dog toys. Since dogs are naturally territorial about their things, personal toys in an open area may cause fights with other dogs and other bad behaviors.
Staff-To-Dog Ratio
Due to the increasing popularity and convenience of dog daycare centers, more dog parents are now leaving their pets in these facilities. While this usually means more playmates for your beloved pooch, you also need to ensure that your pup is properly cared for and is given the attention they need.
Thus, you must ask about the staff-to-dog ratio of the daycare center. Some states have strict guidelines on the proper dog-to-human ratio for doggy daycares, so it's best to check on your state's guidelines.
The industry standard is a ratio of 15 dogs per staff member. However, appropriate adjustments are required, especially on the type of dog groups. For larger and more active breeds, a ratio of one staff member per 10 dogs is better. Meanwhile, for a dog group that consists of seniors or smaller and less active breeds, centers can allow up to 20 dogs per staff.
That said, make sure that each staff has the proper qualifications and training to keep dogs behaviorally and physically safe and cared for. Make sure to ask the facility on what type of training and experience the staff has received, especially in terms of dog first aid, managing dog play, and reading dog body language.
Takeaway
Doggy daycare centers are true lifesavers. The right centers help relieve your responsibilities as a dog parent while ensuring that your fur baby is well-taken care of. They are a safe place for dogs to get their much-needed exercise and social interaction, ensuring a happy and satisfied doggo.