What to look for in a reputable breeder, and where to find one in Omaha
If you've followed us for any amount of time, you know that we always recommend picking out your new companion animals from local shelters and rescues. Adopt, don't shop. When you adopt from a shelter or rescue, you save two lives: the one you take home, and the one who takes its place. We've said all these a lot.
That said, we've also written quite a bit about bad breeders, puppy mills, scammers, and other nefarious characters who try to sell you that perfect pup you've always wanted. Buying a dog is not bad, but there are many bad folks who sell them. If you must buy, use a reputable breeder- that's something we've said here a bunch, too. But what are you supposed to do to make sure a breeder is reputable? And how does one find a reputable breeder in Omaha or nearby? Here's some help on those questions.
Sarah O'Callaghan is the CEO of 402 Frenchies where she not only breeds AKC French Bulldogs but creates Barkuterie, Charcuterie for Dogs. We know her from our annual Pick a Pooch show, and collaborations with a lot of local folks we've also worked with. As a small, independent breeder who deeply cares about the French Bulldog breed, she wants to make sure her dogs are healthy, and that you can be confident she takes care every step of the way.
Sarah has given us some ideas on answering the above questions, and we hope they are helpful to you.
Maybe the first thing to do is to know what NOT to do. The internet is not a great place to buy a dog. The newspaper classifieds are also a little suspect. Don't buy a dog online. Avoid the paper. Talk to people you trust and folks who have had experience with the breeder you're looking into.
Here are some tips from Sarah to avoid scammers:
The price too good to be true
Puppy can only be shipped to you
Breeder only communicates through emails or texts
Buyer must pay ONLY through transfer or prepaid debit card
After you pay, there are additional expenses6. The puppy's photo appears in other ads or pages
When you've found a breeder of the animal you're hoping to buy, Sarah wants you to make sure of a few things. Ask questions and get answers!
Has the breeder done extensive research into the breed? Does the breed fit into your lifestyle? For example, French Bulldogs have a short nose that can make it more difficult to breathe, so if you are looking for a hiking buddy or a dog that can endure all weather elements a French Bulldog is not for you.
Does the breeder provide sanitary and clean living for the dogs under their care? Taking a look at where your pup will come from will say a lot for how much the breeder cares.
Do the breeding dogs and their puppies socialize with other dogs, cats, kids, and people? Dogs from environments where these things don't happen can encourage bad behavior, even traumatizing animals.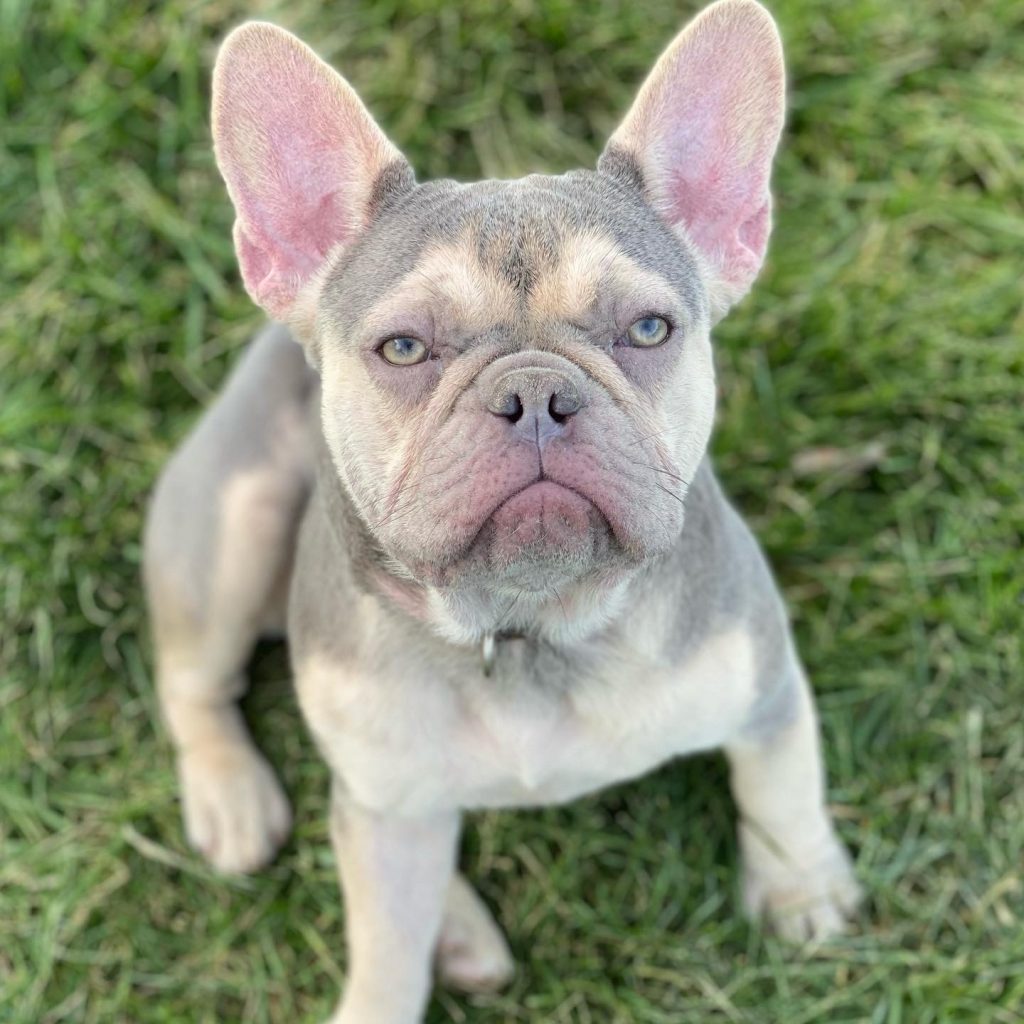 Does the breeder provide a healthy diet, following nutritional research on what is the best to feed their dogs? Certain breeds have certain needs, so this is very important.
Does the breeder give breeding animals regular vet checks?
Does the breeder have all of the products needed for reproduction like newborn and whelping medical equipment and medicine?
Does the breeder track pedigrees, keep health records, have knowledge of the dogs' DNA, and have they checked to see if the dogs possess the correct structure and temperament for the breed?
"I also think getting to know your puppy buyers, building a relationship with them, and having a puppy application is important," Sarah says. "As a breeder, really being selective on the homes the puppies go into is a must. You should always know the buyer's intentions, too."
That's a lot to find out, but there's a lot to know! As an ethical/responsible breeder, Sarah also makes sure of to do everything the right way. Here are considerations she shared with us:
Only breed a few litter per year, and only one or two breeds at a time.
Breeder Interview: The Breeder will interview you or have a puppy application to fill out.
References: Will give you the names and contact details of other responsible breeders they work with and puppy buyer references.
Industry Involvement: A responsible breeder will have AKC paperwork and is involved in educating others and following AKC guidelines.
Puppy Socialization: Will start socializing puppy before it is taken home.
Puppy Selection: Helps buyer select the puppy that fits best into family and life style. Making sure the puppy has the right temperament.
Puppy Return: Takes the dog back if your situation changes.
Your Puppy's Pedigree: Breeder can show you pedigree of both parents and tell you about their ancestors' traits.
Your Puppy's Parents: Tests both parents for common health problems and breed only parents without health issues.
Only breed parents with a solid temperament for the breed standard. Give buyers the ability to see photos, videos of parents.
Breed Standards: Tries to reserve the breed's standards as much as possible.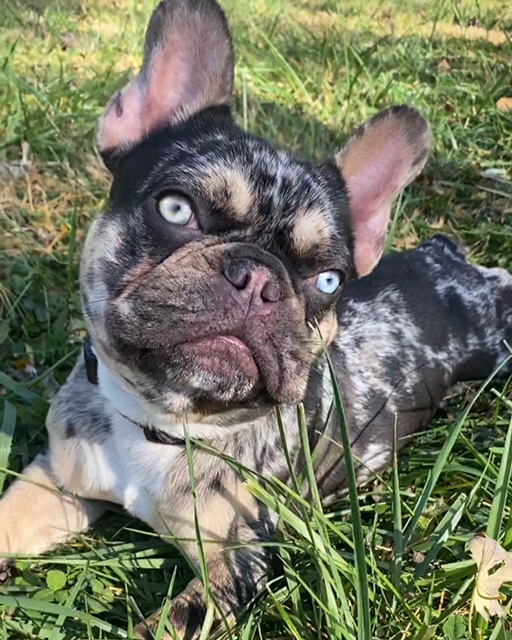 We hope this gives you information that will help you find the right breeder! If you are in the market for a French Bulldog, Sarah's 402 Frenchies is one of those ethical/responsible breeders you can count on. Here are some notes from Sarah that give an even better idea of what she knows, and what you can expect from 402 Frenchies:
French Bulldogs are a very unique breed for they cannot reproduce on their own.
Vets must perform artificial insemination and c-sections. This is the safest way for breeding. French Bulldogs have a very high risk of puppies getting stuck in birthing canal due to their stocky build. A natural birth could not only jeopardize the mother, but also the puppies lives. All precautions must be taken.
Without breeders like Sarah there would be no French Bulldogs. Her vet specializes in reproduction and the French Bulldog breed. Another important aspect to ethical breeding is having a vet that has experience and knowledge with your dog breed and its needs. Working with a Mentor who has experience breeding French Bulldogs and an experienced vet are also keys to ethical breeding and success of preserving the French Bulldog breed.
Sarah's goal for 2022 is not only to continue to grow her kennel and have a litter of puppies, but to also educate the public on the breed and proper diet and nutrition so that their dogs can live healthier longer lives. Sarah feeds her dogs the raw diet and fresh fruits/veggies, and supplements into her dogs' diets things like goat's milk and bone broth.
To help with tear stains and wrinkles, her dogs drink filtered water. Each dog is bathed regularly (1-2 times/month and wrinkle folds cleaned daily) to help with the build up on yeast which can cause redness and irritation. Most French Bulldogs are allergic to poultry, so Sarah feeds her dogs lamb to help with allergens.
Sarah also supports local and buys her dogs' food from natural pet food stores like Long Dog Fat Cat and The Green Spot. She also buys her treats from both of those stores and local dog treat makers. Her dog Breccan frequently models for Ripley and Rue, a local dog appeal business here in Omaha. Sarah focuses not only on educating the community, but giving back by keeping everything local.
Find 402 Frenchies on Facebook, Instagram, and make sure to check out Barkcuterie here.