Win a year of free dog food from K9 Cuisine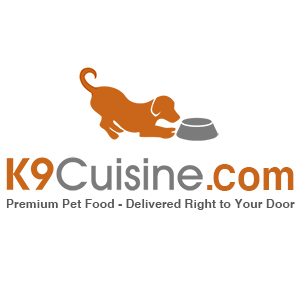 Looking to win a year's worth of free chow? You've come to the right place! See below for a message from K9 Cuisine and how to win.
Welcome to the K9Cuisine Dog Food Giveaway brought to you by Fromm Family Foods!
We are proud to say that K9Cuisine has been around for over a decade now! We were one of the first online pet supply stores that focused specifically on providing the highest quality pet food available. That is why we are excited to partner with Fromm Family Pet Foods for this giveaway.
Fromm Family Foods is a family owned operation based in Wisconsin that has been selling premium pet foods for four generations. The first company in the USA to introduce quality high-grade pet foods to the public, Fromm Family Foods has a longstanding reputation for safety and quality. Their pet foods are made with real meat, farm-fresh produce and Wisconsin cheese, all mixed together and preserved naturally for a gourmet dining experience for your pet. They are also backed by science – since the beginning, Fromm Family Foods has worked closely with veterinarians, biochemists and food production engineers to produce only top-of-the-line products.
Contest Highlights
Enter to win 1 year of free Fromm Family Dog Food!
First 1,500 entries receive a FREE full size bag of Fromm Crunchy O's Blueberry Blast Dog Treats! (All Expenses Paid!)
Additional Chances to enter by sharing on social media – enter up to 5 times!
Drawing Date: February 20, 2021