Winning Pick-a-Pooch Raffle Ticket Numbers!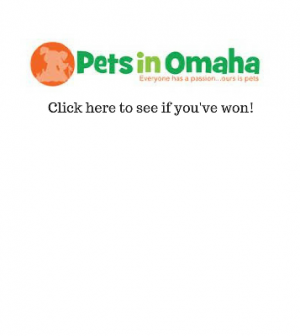 Thanks for attending Pets in Omaha's Pick-a-Pooch Adoption Days!
If you've got a raffle ticket, check the winning numbers below to see if you've won!
For the $1 raffle (pink tickets), here are the ten winning numbers chosen at random:
995537
995549
995561
995569
995907
995615
995653
996981
997003
997011
If you've got a winning ticket, email Lee Legenhausen, our founder, at cyberlee3@cox.net to claim your prize.
And here are the $5 raffle prize winners (green tickets) chosen at random:
Suzanne Wilke- Led Zeppelin signed guitar
Noelle Buscher- Paul McCartney tickets
Jerry McCarthy- Tim McGraw/Faith Hill tickets
Thanks to all who participated in our raffles and for attending the 2017 Pets in Omaha Pick-a-Pooch Adoption Days!
Stay tuned to Pets in Omaha for the latest pet news and information, ways you can be part of our pet community, and great resources we provide to pet-loving businesses and customers every day. You can also find us on Facebook, Twitter, and Instagram.