Working From Home? Here's How To Entertain Your Pets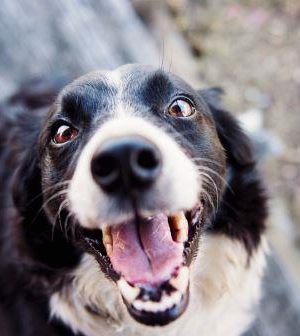 While adjusting to the new normal of working from home has been challenging for many of us, there are plenty of benefits as well. We can spend all day in our pyjamas, get snacks from the kitchen whenever we like, and spend more time with our pets.
But our little fur-baby co-workers have no idea what Covid is. So they would have been overjoyed when we started staying home with them every day, and equally confused because we're not giving them much attention or playing with them.
You probably want to spend some of this time with your four-legged friends, but you also need to be productive during work hours each day as well. In order to find the right balance between both, here are some ideas to keep your pets entertained while you focus on work.
Keep your routine
As your pet will most likely be a creature of habit, they can become troublesome when there are big changes to their daily routines. By keeping their daily routine as close to normal as possible, your pets are more likely to stay relaxed and content which will allow you to focus on your work each day. So, while it's tempting to spend more time in bed now there's no commute to work each day, you should do your best to maintain your pet's usual routine.
Exhaust them early
If your pet is bothering you from the moment you start work and continue throughout the day, it's a good idea to use some preventative measures beforehand. Engage in some form of fun exercises and physical activities just before you need to start your workday. Depending on how young and playful your pet is, just 20 to 30 minutes of playtime each morning with some of their favourite treats are a great way to get them tired early. Hopefully, they'll settle down for a nap instead of rubbing at your leg or jumping up while you're working.
Breaks & downtime
Scheduling a few breaks each day is important for your productivity, as well as for your pet to get some much-needed attention. So when you're both ready for some downtime, find something you can both do like play together or go for a walk. Some people may enjoy this so much they may decide to complete an online vet assistant course and work with pets as a career. And there are plenty of other ways to relax and bond with your pet, like giving them cuddles, a massage, or even scheduling some time for grooming.
Workout with them
One way to ensure your pets are getting some attention, as well as plenty of exercise, is by working out with them. So instead of leaving your pets home alone while you go back to your local gym, find ways to involve them in your morning workout each day before work. That might mean taking your dog for a run around the block or using your kitten as a furry little ball for weight resistance training. They'll love it.
Play some games
Whether you play hide-and-seek with your dog or build an obstacle course for your cat, playing games is one of the easiest ways to give your pets some mental stimulation. Scatter feeding is another good one because they can do this on their own while you get some work done. Simply scattering small toys and treats all around your house becomes like a scavenger hunt, encouraging your pets to use their senses to find these hidden rewards. You can also provide them with a cat cave or a cosy spot to retreat and hide in, or a cat shelf where they can sit and enjoy the view.
The world around us may be changing and a little unfamiliar, but our pets are still there by our sides and bringing some joy to our lives. So now that we're spending so much time at home, it's the perfect excuse to give pets plenty of extra love and attention. Above all else, make sure you enjoy the extra time together with your furry family member.