Holiday Pet Shopping Help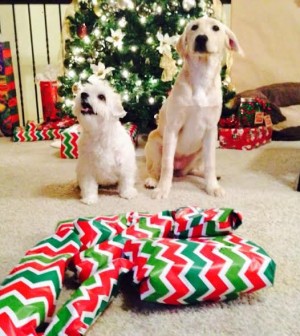 It's that time of year again…
We know you like to spoil your pets all year long, plus you're always buying the essentials. But knowing that the holiday season is upon us, we looked around the web at a lot of websites with gifts for pets. There are dozens (if not hundreds) of them, and you won't have any difficulty finding someplace with ideas enough.
That said, we do like this one and here's why: The Mental Floss site talks about the fact that they used experts to help  with the article.  Now we know you can always be skeptical of "experts," but you might find this an easy place to start.
Take a look at the link above as it is thoughtful and well done. See what you think and let us know where you'll be shopping online!
Lastly, if you're going to be shopping for anything, the first place we want you to shop is your locally-owned selection of stores. Take a look at any of our Pet Partners and scan the list of vendors that participated in our latest Pick a Pooch event!
Happy Holidays, and happy shopping!