How to Find Playmates for Your Furry Buddies (+ Free Playdate Invitations!)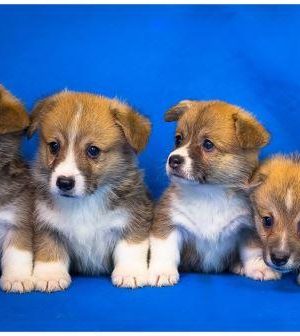 Whether you've recently adopted a pet into the family (congrats!) or moved to a new town, sometimes meeting and making new friends can be a challenge. Now that the COVID-19 pandemic protocols are less restrictive, many people—especially your pet—are itching to get out more, explore, and socialize. 
Fortunately, it's much easier to develop a friendship with someone who has the same type of pet as you. That way, your furry pal has a new playmate! So, whether you're a dog mama or a cat papa, here are some awesome ways to meet your neighbors and their pets.
1. Offer Pet Sitting
Working late? Leaving town for the weekend? Sometimes finding someone to watch your pets while you're away can be a strain. Let your neighbors know that you're happy to watch their pet whenever they face this alternative. In return, they may do the same for you and your furry friend has a new playmate in the meantime!
2. Ask Neighbors for Insight
If you're new to the neighborhood or a first-time pet owner, you'll most likely be searching for local veterinarians, groomers, and so on. Keep an eye out for when your neighbors let their cat out or walk their dogs in the mornings. This way, you can approach them for their recommendations and spark up a conversation.
3. Visit a Children's Classroom
If you have kids, and permission from their school, offer to take your pet to their classroom. A puppy, for example, can be exciting and therapeutic for young children to see and play with at school. While there, you can strike up a conversation with another parent who may also have a dog at home.
4. Volunteer at an Animal Shelter
There are plenty of ways to get involved in your community, especially if you love animals! Shelters can get pretty busy and overwhelming for staff, so it's common for many to seek help from volunteers. You can offer an extra hand in feeding or walking the animals, and meet other animal lovers while doing so.
5. Foster a Pet
Last but not least, consider opening your home to foster an animal until they're adopted into a permanent home. This also creates an opportunity for you to ask your neighbors if they're interested in adopting.
Once you've encountered other pet parents and developed a rapport with them, the final step is to set up a playdate for your pets! You can suggest meeting at the local park with your pups, sharing a cat jungle gym between yards, and more! Whichever scenario, what better way than with fun pet playdate invitations!
Image courtesy of Angi.com
You can download these pet playdate invitations for free here.