40 Greatest Reasons to Own a Cat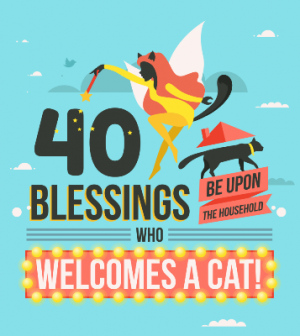 Miranda LaSala, content editor at PurringPal, a website dedicated to cats and their "inspurring" love, is an ailurophile whose fondness for feline friends is immeasurable. It's no wonder, she says, that the total number of pet cats in the U.S. is nearly 100 million.
With crowd interest being that high, she and her team at PurringPal decided to create a detailed infographic entitled "40-in-1: 40 Greatest Reasons to Own a Cat", which we're sure our cat lovers in Omaha will enjoy. Take a peek at the graphic below, prepared by PurringPal.