January Is National Train Your Dog Month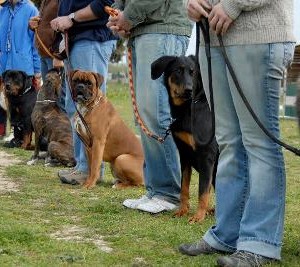 January marks the start of a new calendar year and always denotes the initiation of change in many of us. January is also The Association of Professional Dog Trainers's (APDT) National Train Your Dog Month. The month-long celebration and effort to increase education stresses the importance of canine training among pet professionals and dog owners.
Mychelle Blake of APDT recently said this of the special month and her organization: "Education is the APDT's core mission.  National Train Your Dog Month is our version of a public service announcement and enables more canine professionals, whether they're APDT members or not, to better service their clientele and help more pets and people live better, happier lives together."
Looking for a great pet food supplier? Make sure to check out Pet's Delight!
And knowing how much impact dog training has on the happiness of people and their pets, this month we will join in celebrating National Train Your Dog Month with tips and advice, plus resources made available to us by local professionals and by the APDT's quest to educate all of us.
Throughout the month, you'll find great information here to read, learn and share. Check back often and brush up (or start anew) on your dog training knowledge.
Thanks to our sponsors for helping us bring you January's training content!