Large humane organizations say, "Think Twice!" about Halloween fun for pets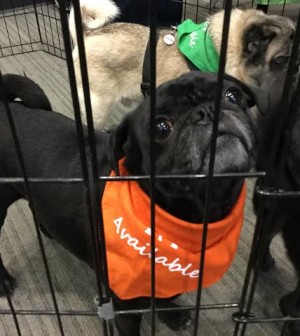 First, let's make it clear that you all know your pets better than anyone, and that includes the largest humane organizations. That said, it's noteworthy to say that these groups are warning pet owners that Halloween could be an unhealthy and/or unsafe time for furry friends.
According to this article, groups like Best Friends, the ASPCA, and the Humane Society of the United States are making pet owners aware of dangers that could be present at Halloweentime.
These include scary decorations and experiences that could spook animals, plus even Halloween costumes. Overheating could be a concern, as could outfits that prevent animals from "speaking" or breathing in ways they're accustomed to. Take a quick look at the above link if you're new to Halloween with your pets or if you've got any concern whether your animals will be good to go.