We're One Year Old!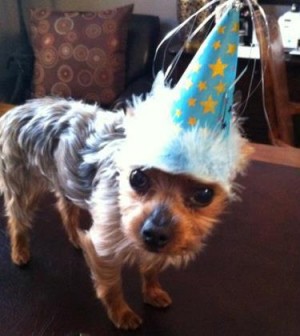 The "soft launch" of our Web site happened one year ago this week. It has been a great ride and we'd like to take a minute to look back, say thanks and highlight some of our favorite moments since last June.
We've had nearly 30,000 visits to our Web site. We've been sponsored by 30 area pet-friendly businesses. Through our social media pages, we've gained almost 1,500 new followers. These are all wonderful numbers and all of them are growing, but that's secondary to our mission. We've made great friends, partnered with the Nebraska Humane Society on a number of initiatives and events, raised awareness for the Omaha Dog Park Advocates, called for help when various shelters and rescues needed our community's support, and we've even been featured in Metro Magazine's 101 Things to Love About the Metro for 2014. Our presence is growing and we couldn't do what we're doing without our sponsors, partners and readers, so we'd like the give a big "Thanks!" to everyone we've worked with and told stories about.
You may be relatively new to Pets in Omaha, but you've surely seen some great stories, interviews and event promotions. Going back one full year, we've had nearly 200 articles posted on our Web site; many of which you've seen highlighted on Facebook and Twitter.
With that in mind, here's a look back at the Top 10 stories (in terms of readership) from the last year:
1. Dachshund Sanctuary near Lincoln hit by tornado
In May 2014, storms ripped through the area and caused severe damage to Husker's Hope Dachshund Rescue. We wrote a little post calling for you to help and over 6,000 people read the story- many shared it and the story eventually reached over 25,000 people through social media. We hope we helped in some little way.
Read the post here: https://petsinomaha.com/dachshund-sanctuary-lincoln-hit-tornado/2707
2. A Miraculous Holiday Season Rescue
Just before Christmas in 2013, some idiot threw a little orange kitty from his/her car on the Dodge Expressway in Omaha. The story of how "Benny" was rescued and adopted is heartwarming.
Read the post here: https://petsinomaha.com/a-miraculous-holiday-season-rescue/1646
3. Pet People: Malorie Maddox
Many of us know and love Malorie Maddox, our writer Eric Forrest included, but until he sat down with her, he couldn't fully grasp the level of kindness Malorie had in her heart. This is our top "Pet People" feature, even though it's only been available for a few weeks.
Read Malorie's story here: https://petsinomaha.com/pet-people-wowt-anchor-malorie-maddox/2479
4. Clinton, IA Shelter Needs Your Help TODAY!
Last year, the Clinton Animal Shelter's HVAC unit went out, leaving animals without air conditioning and in just miserable conditions. We again asked for your help and the response was wonderful.
Read the post here: https://petsinomaha.com/clinton-ia-animal-shelter-needs-your-help-today/1881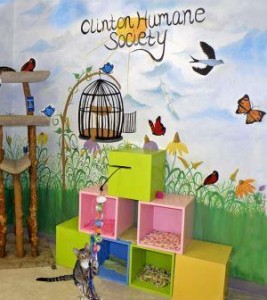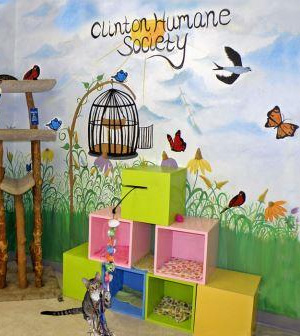 5. A Model Sanctuary for Senior Pets
We caught wind of "Old Friends," a senior dog sanctuary in Tennessee, and made a point to encourage readers to see the direction our care for elder animals is going. We got a nice response from local readers, but definitely felt a national impact as people from all over the country read the story.
Read the post here: https://petsinomaha.com/model-sanctuary-senior-dogs-friends/2344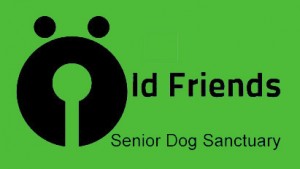 6. Pet People: Pam Wiese
Our Pet People features are our most popular stories and Pam is one of the most widely-known faces for the animals as she's the VP of Marketing and Advertising for the Nebraska Humane Society. Read about her pup "Baxter" and Pam's former career as a television anchor/reporter.
Read the article here: https://petsinomaha.com/pet-people-pam-wiese-of-the-nebraska-humane-society/1939
7. Meet Jaime Lundeby of Unleashed Omaha
Jaime is new on the scene in Omaha, but our story profiling him and his dog training business, Unleashed Omaha, was a hit. It's No. 7 in readership although it was only posted a couple of weeks ago.
Read his story here: https://petsinomaha.com/meet-jaime-lundeby-unleashed-omaha/2829
8. Pet People: Aubree Sweeney
Our editorial manager tagged along with Aubree as she shot photos and video of dogs at the Nebraska Humane Society to highlight as adoptable pets. She included them in her web series, "Dog Treats and Jingle Toys" on YouTube. Aubree's an Omaha native doing her best to make it big in L.A. and is a great pet person.
Read her story here: https://petsinomaha.com/pet-people-dog-treats-and-jingle-toys-creator-aubree-sweeney/1439
9. Pet People: Jake Olson
Jake is a now world-famous photographer, and as he exploding onto the worldwide scene, he talked with us about growing up, learning to love photography and about his family. Even though the story is a few months old, it seems we always get a read or two each day as he's become such a well-known personality.
Read his story here: https://petsinomaha.com/pet-people-photographer-jake-olson/2270
10. Pet People: Jennifer Griswold

We were lucky enough to interview Jenny just a couple of weeks ago and told her story; from rural Wisconsin to KMTV, she's traveled a long way. She's also got a growing family, including Reggie the pup and a new baby boy/girl (she's not finding out) coming on Halloween. A newer article that cracks the top ten means many readers and loyal Griswold followers!
Read Jenny's Pet People story here: https://petsinomaha.com/pet-people-kmtvs-jennifer-griswold/2871
Here is a short list of other stories that  just missed the top 10 but still get plenty of reads (search for them in our search box on the homepage):
A call to action about needed foster families for the Nebraska Humane Society
Pet People articles about KETV's Melissa Fry, The Morning Blend's Mary Nelson, Husker legend Kent Pavelka, and former WOWT meteorologist Jill Gilardi
Pet Partner Spotlight stories about The Paw Spa Pet Resort, Urgent Pet Care of Omaha, and Paws to Angels
Calls to action to help Hooves and Paws rescue in Glenwood and other area rescues
There are plenty of other great features and our directory continues to grow so we can put you in contact with the best pet professionals is the area. Again, thanks so much to our readers and sponsors- here's to year two being even better than the first!
Please make sure to check out our Directory page for pet service providers that have helped us along the way. You can also see a list under the "More" tab atop the homepage.