Help! 2,500 lbs. of food stolen from Omaha rescue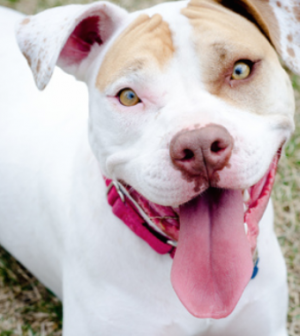 What does Pets in Omaha do? In a sentence, here's the long and short of it: We help the people who help animals in our community.
Yesterday, a WOWT story showed an emotional Joni Cisney, President of Homeward Bound in the Heartland rescue, indicating where a stockpile of food used to help hungry cats and dogs once was. A burglar had broken into her storage unit and taken around 2,500 pounds of pet food. As you can imagine, that amount of food would have gone a long way in helping feed rescued animals, but now Joni and the rescue are in a pinch.
Joni and the animals need a helping hand. Here's how you can lend one:
1. Dry and wet food is needed for both dogs and cats. Grab some food and drop it off at Mel's Grooming on 40th and Vinton Streets in Omaha.
2. If you can't make a physical donation, you can donate to Homeward Bound online. Click this link to donate through PayPal. Funds given there help pay for vet bills, but you can make a note saying you'd like to provide funds to replace missing food.
Thanks in advance! Together, our community can rally and make a difference. After all, that's what we do here. Read below to find out a bit about Homeward Bound and please share this call for help!
HOMEWARD BOUND IN THE HEARTLAND ANIMAL RESCUE INC was formed in 2009, through a small group of rescuers in the Omaha, NE / Council Bluffs, IA area that do this in our spare time because of our love and dedication in helping animals. We do not have a shelter, so many of our pets are placed in foster homes. We rescue homeless/abused/neglected/abandoned animals from high stressed situations. as well as those animals that are in danger of being euthanized at a shelter.
We never discriminate on the basis of health, age or breed. By involving and educating the community, HOMEWARD BOUND IN THE HEARTLAND ANIMAL RESCUE INC works to raise the public's awareness of the plight of homeless animals as well as realizing the benefits of adopting an animal in need. Our animals are examined, vaccinated, spayed or neutered and receive any and all medical treatment before they are placed in carefully screened homes.
Company Overview
Joni Cisney,
President/Coordinator/Director
Omaha, NE
Phone: 402-706-7313
Email: info@homewardboundintheheartland.info